Loving In-Home Care For Your Pets
How to Be an Ideal Client and Win Your Pet Care Professional's Heart!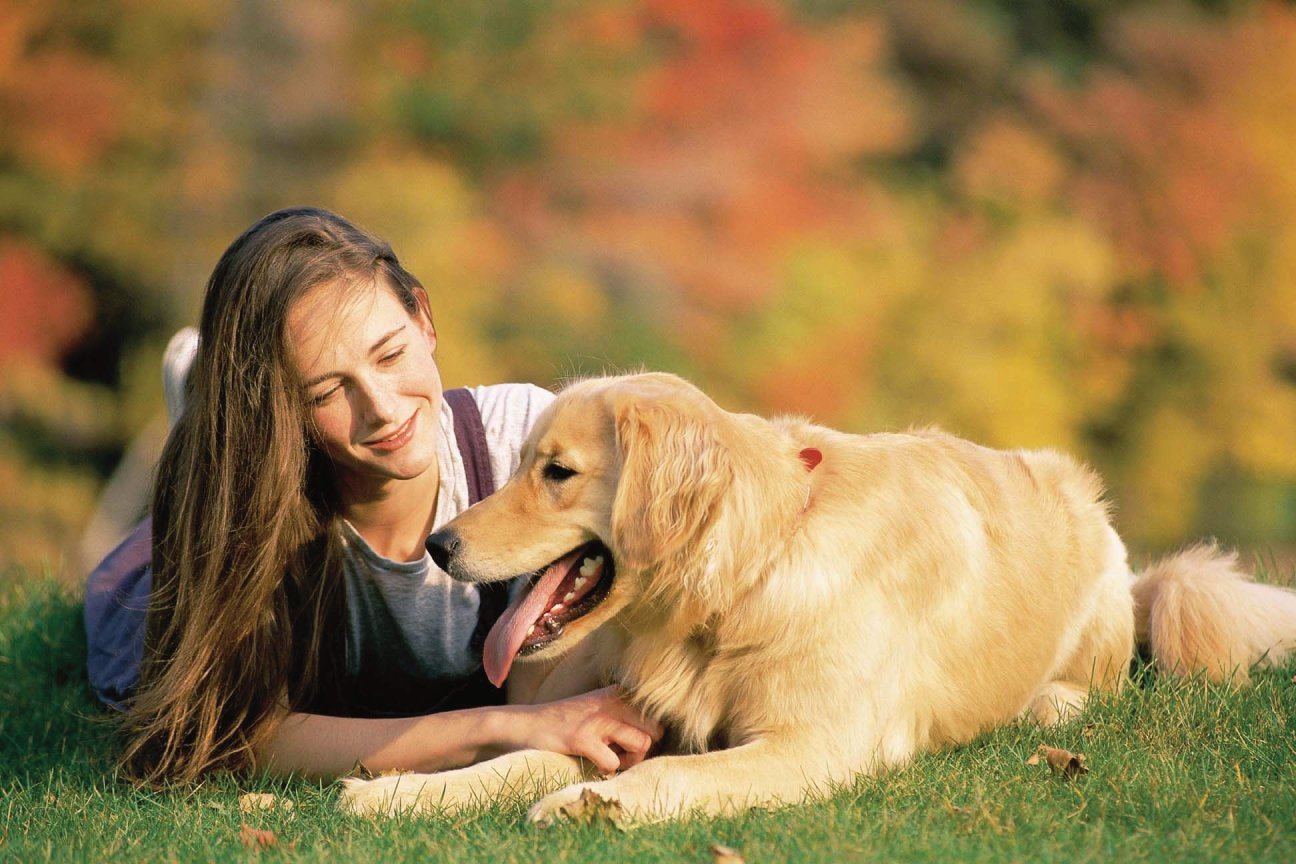 The following tips come from talking with pet sitters, dog walkers, and dog daycare owners over the years, and hearing about situations that they have faced with their clients. This may seem like a lengthy list of things to remember, but if you keep these things in mind you'll be helping your pet sitter, dog walker, or dog daycare personnel provide the very best care possible for your pets. And rest assured, the person caring for your pets has a much longer list of things to do than you do!
Be prepared for your initial meeting.
When you meet with your pet care provider for the first time, be sure to have the information available that may have been requested. This will probably include paperwork that was sent to in advance, keys, a garage door opener if necessary, a gate, alarm codes, or key cards. You may also be asked to show proof of vaccination.
If your pet care provider sends you paperwork to complete in advance, it's a good idea to highlight information you're unsure about, or simply make a list to refer to when you meet the pet sitter for the first time. And of course, if there's something not on the paperwork that you have questions about, be sure to make a note of that also. Completing the paperwork ahead of time will enable you and your pet care professional to go over things in a more leisurely way when you meet for the first time.
Being prepared will make a good first impression on the person you ask to care for your pets. And let's face it; people enjoy doing business with people who are prepared…it'll make things go more smoothly for everybody involved!
Be sure to provide contact and emergency information.
Give your pet sitter or dog walker the phone number, email address, or other contact information where you'll be while away so they will be able to get in touch with you in case of emergency. Ideally this should be in your pet care providers' hands before you ever leave home.
Be honest about your pets' health and behavior.
When you meet with a pet sitter, dog walker, or dog daycare for the first time, be honest about your pets' health and behavior. If your dog tends to be aggressive, withdrawn, afraid of storms, or has other characteristics that are worrisome, your pet care professional will need to know these things. It's understandable that as a pet owner, you may be hesitant to mention these things but many pet care providers have dealt with issues like these and will be able to work with your pet. If not, they may be able to suggest alternatives that will be more suited to you and your pet.
Book services at least 2 weeks in advance.
Whenever possible, call your pet sitter at least 2 weeks prior to the time you'll need their services. For pet sitting services during the holidays, even more notice is advisable since most pet sitters end up turning clients away at this time of year. Please don't assume that because you've used a particular pet sitter in the past that she'll have room for you if you call at the last minute.
Cancel services as far in advance as possible.
Everyone knows that things happen and that plans change at the last minute, but whenever possible be sure to cancel with your pet sitter or dog walker as soon as you know you won't need their services. In essence, you have reserved a certain amount of time with your pet care provider; time they cannot spend with someone else's pets. The courtesy of canceling early allows them to book someone else at that time. Keep in mind, that many dog walkers and pet sitters will charge a fee if cancellation is made within a certain number of days of the scheduled service, so be sure to ask about their cancellation policy.
Be flexible with your requests.
While your pet care professional's goal may very likely be to give you and your pets such wonderful service that you'll feel like you're her only client, chances are she has many others. When you speak with her, let your preferences be known but know that flexibility is the key. Her goal is to give you and your pets the best possible care. Although it may be your preference to have someone visit your pets at 7 a.m. sharp every morning during your absence, she may have five or six other morning clients and will need to schedule her visits according to route, pets' needs, and time. And at any time, unforeseen circumstances may arise that would prevent your pet sitter or dog walker from arriving at the exact specified time. Rest assured though, they will do their best to see to it that your needs and preferences are met.
Understand that extra services require extra time.
Pet sitters and dog walkers are constantly budgeting their time and readjusting their schedule to accommodate things that come up unexpectedly. And while many will offer to do extras to make your home look lived in, their main focus is on your pets. Unless you've spoken with your pet sitter in advance about additional services, don't assume she'll be available to do them if you leave a laundry list of items without asking first. It puts her in an uncomfortable position, and because of time involved, could compromise the time she spends with your pets.
While most pet sitters are more than happy to do extra services on occasion, keep in mind that there may be extra charges involved. It's not that your pet sitter is trying to nickel and dime you, but some tasks that take you no time at all, may take more time for her simply because they're not routine tasks for her.
Inform your pet sitter or dog walker of any houseguests.
If anyone will be in your home while you're away, discuss it with your pet sitter or dog walker. Many will not enter a home if they see someone is at your home that they don't know or aren't expecting. At first this may seem unreasonable but there are some very good reasons why pet sitters have this policy.
The number one issue is safety, for the pet sitter and for your pets. If your pet sitter or dog walker were to walk into a home that's being robbed it could prove deadly. He or she may also walk in on someone who is at the home for legitimate reasons, creating at best an awkward encounter, requiring an explanation by both parties.
In addition to the safety reasons for not wanting to enter a home when someone is there, it puts your pet sitter in an uncomfortable position if your houseguest says they'll care for your pets. They may mean well, but keep in mind that you've contracted service with your pet sitter or dog walker, and the decision to cancel that service can only come from you unless you've made other arrangements with your pet care provider.
Confirm your travel plans and pet sitting services.
Call or TEXT your pet sitter before you leave town as one last confirmation that your trip is going as scheduled. There have been cases involving pet owners booking the wrong dates by mistake, or the pet care business adding them to their calendar on the incorrect dates. Calling your pet sitter just before you leave will ensure that you both have the correct dates.
Be sure your pet sitter or dog walker has the necessities.
Make sure you leave enough food, medications, treats, or other food items your pet will need while you're away. Other supplies that your pet sitter may need might include paper towels, leashes, carrying cases or other items. See our Pet Owner's Checklist to help jog your memory.
Keep your pet sitter, dog walker, or dog daycare informed of any changes.
If you call on the services of a professional pet care business repeatedly, you'll want to be sure they are aware of any changes in your pets' health, feeding instructions, or behavior. It's also important to inform them of any changes in your home such as a new alarm system, new keys, lighting, etc.
Pay your pet care bill as agreed.
Many pet sitting businesses will require payment to be left for them to pick up on their first visit with your pets. Dog walkers and dog daycares often request payment in advance. Find out what the policy is for the pet care business that will be caring for your pets and be sure to pay your bill as requested. If it becomes necessary to contract last minute or extra services, be sure to check what the payment method will be for those as well, as they may be handled differently than regularly scheduled services.
If you have concerns, contact your pet care provider as soon as possible.
Whether you return home after a two-week vacation or a long day at work and notice something that concerns you, call your pet care professional immediately. You and the person caring for your pets will be better able to help resolve any issues or misunderstandings if you're able to talk about it while it's fresh in your minds.
Chances are pretty good that your pets have already won the hearts of the person who'll be taking care of them. With a little bit of planning and understanding you can do the same!
Kelly's Pet Sitting is a Licensed Business, Insured and Bonded to protect your pets and home, as well as Pet First Aid Trained. We offer pet sitting in your home for cats, dogs and other pets, dog walking and overnight house and pet sitting.  Call us today and find out why so many clients feel they couldn't do without us!  541-601-7461
Text courtesy of  Pet Sit USA
Tragedy in Gilbert, Arizona. June 24, 2014
By now you  must have heard about the horrible tragedy that took place in Gilbert, Arizona at the Green Acre Dog Boarding Facility. If not, you certainly will be in for a shock. Kelly's Pet Sitting LLC is located in Medford, Oregon. Why then you ask, am I writing about a kennel located in Arizona? Because I am absolutely sickened and horrified by what took place and continues to take place by the owners of this facility.
The Story.
The original story was that one of the dogs allegedly bit through a cable and knocked out the air conditioning. After which, all 20 boarded dogs perished from heat exhaustion. Do some research on google.com and you will see that after investigating, this is proving to be false. The owners of the facility piled these dogs up on top of each other like pieces of stacked wood in their shed. They didn't contact the owners right away but instead tried to hide what was happening.
The Reality.
Past clients are now coming forward stating that when they had previously boarded their dogs, that they were told "they had run away". What??? Clients are stating that while that tragedy unfolded, they were booking NEW reservations and the owners were accepting them. Not one word was mentioned about what was taking place behind the scenes. Not one!  One particular client was referred to Green Acres Dog Boarding facility by Rover.com. The reality is, this boarding facility was in way over their heads and were not the least bit professional in any way.
Pet Care Services
That brings me to my next problem. I mentioned before that rover.com referred one of the clients to Green Acre's Dog Boarding. These "services" such as Care.com, Rover.com, DogVacay.com do not know who is working for them and do not always offer a safe place for your pets. These sites are popping up all over the place and they mention how easy it is to watch a few dogs. Let me be the first to tell you that it is not always "easy". There is so much more than meets the eye with a business such as what I am running or a legitimate kennel runs.
Hard Work, Dedication, Honesty and Trust
Let me say that those of us who consider ourselves "professionals" would never, ever act in such a way as this kennel operator (s) is doing now. They are placing the blame everywhere but where it squarely needs to be and that is on them. As a business owner, I have put everything I have into this business to make it what it is today. Yes, it has been very hard work. Lots of sweat and tears have taken place. Above all else, I run this business on honesty and trust. I get to know my clients and their families and pets. The people that I hire to work for me must pass background checks, have knowledge of animal behavior and have exemplary customer service skills as well. It's not enough to say "I've lived with dogs my whole life".  Granted, a lot of people get into this business because of their love of animals. That is not enough!! It simply isn't. Loving dogs or cats doesn't mean you can handle a crisis if it comes up. Do you trust a "hobby" pet sitter with your home and pets? Certainly that is not to say that everyone that posts on the above sites I mentioned isn't trustworthy, but most are trying to make quick money.
The Final Point
My final point is that you MUST do your homework and check out the people you are leaving your pets with. They are family members, right? I know that some of you can't afford a professional pet sitting and dog walking company like Kelly's Pet Sitting. That doesn't mean you should pick the first person you find online. It doesn't mean that the local dog boarding facility is the right place for your dog or cat. Ask hard questions. How would they handle an emergency? Do they update you daily? Would they take your pet to the vet and stay with them until further instruction? Does the kennel have people on site at all times? Most don't! All I can say is do your homework. It is your responsibility to make sure you are making the best decision possible for your pets.
May the 20 dogs that perished at Green Acres Dog Boarding in Gilbert, Arizona rest in peace. Your death will not be in vain. We must have stricter laws to protect our pets, our family members.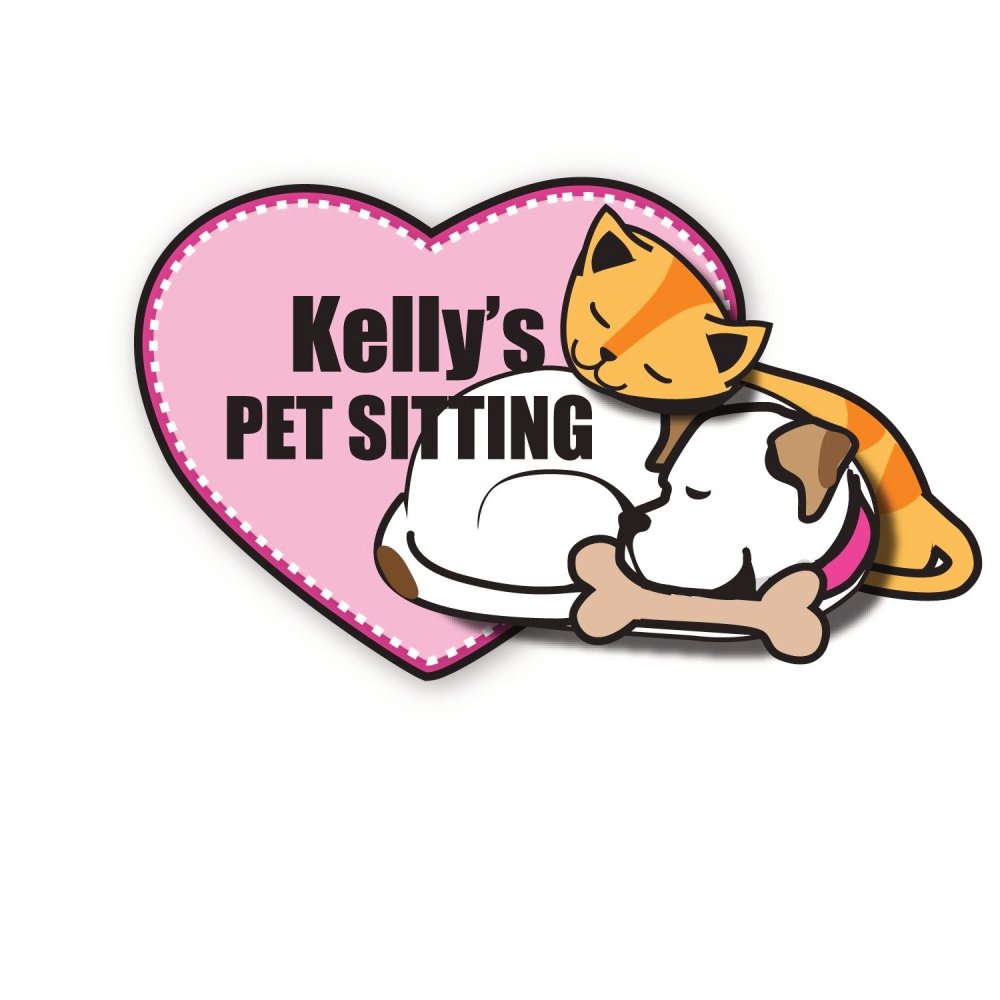 If you are in need of a PROFESSIONAL pet sitting service, please give Kelly's Pet Sitting a call at 541-601-7461.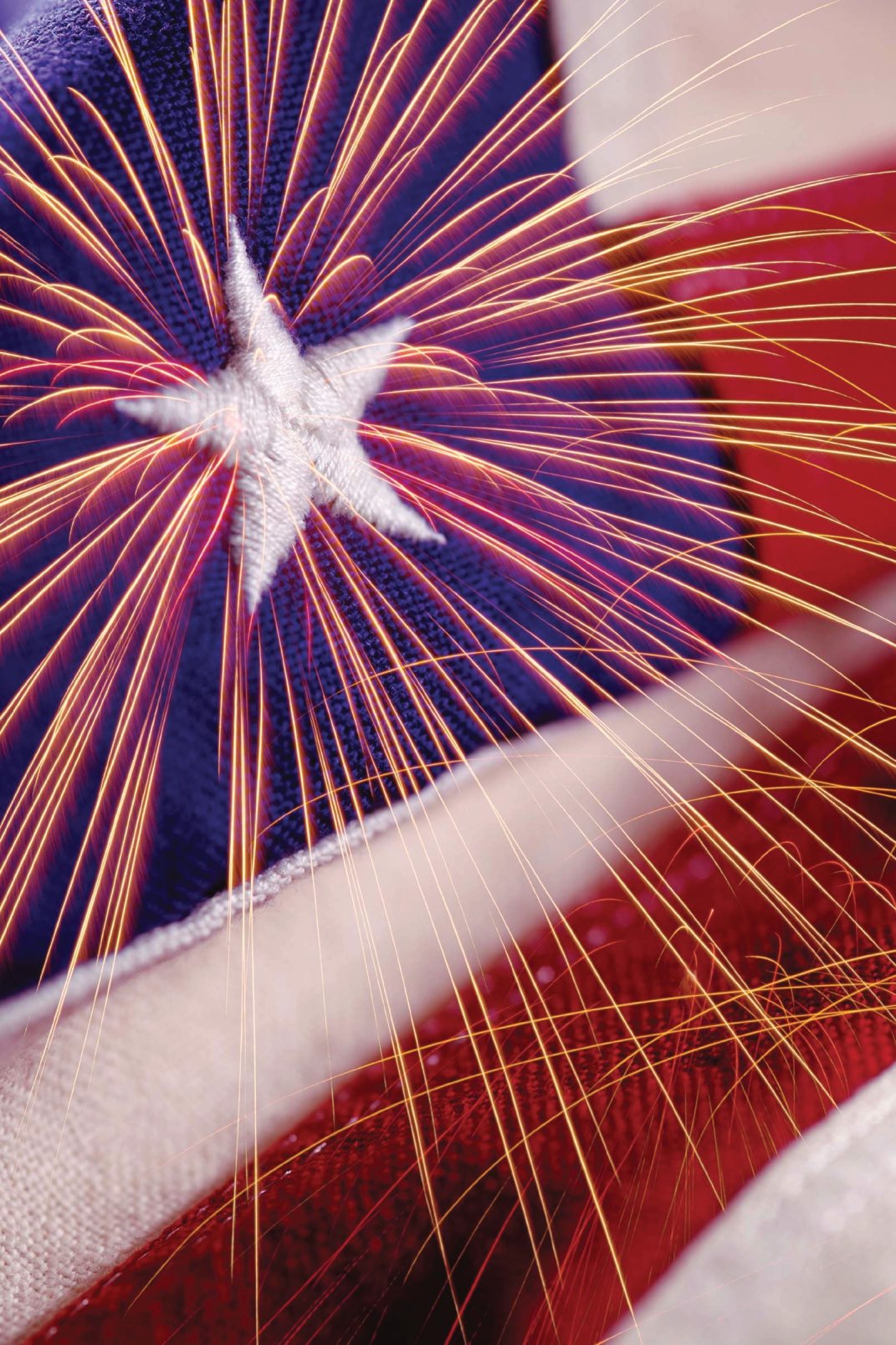 Does Your Dog Get Anxious During Fireworks? Here are 7 ways to help calm your dog or other pet.
July 4 is a celebration of our Nation's Freedom, and the festivities almost always include fireworks. Fun for people, but not so much for our animal companions. Fear and anxiety can set in. So what is a caring pet owner to do?
1) Do not take your dog to fireworks displays. This is just too much for most dogs and you don't want a frantic pet while you are trying to enjoy yourself. You could also traumatize your pet by putting him in this kind of situation. This is one time to leave your pooch at home.
2) Never leave your pet outside on 4 of July. This is when so many dogs escape their yards and end up running away and scared. Don't let your pet wind up at the local Animal Shelter, or even worse, on the loose! It is best to have your dog, cat and other pets securely in your home.
3) Make sure your pets have ID tags and micro chipped with current owner information. In case they do get out, you will have a much better chance of being reunited with your precious pet.
4) Manage the environment. By this, I mean making your home as stress-free as possible during all the noise. Close the drapes and windows to reduce the loud sounds and reflections from fireworks. Turn on the TV or soothing music on the radio. Check out "Calm Your Dog" station on U-Tube. All of my pets seem to relax with this playing and so do I. Also, you can try running a fan to help muffle the noise.
5) Stay home with your pet. Sometimes just having you there to comfort them can help. You can try distracting your pet with favorite toys or load up a Kong ball with treats to give them something else to think about.
6) Try other ways to calm your dog. Thundershirts are a calming vest that wrap tightly around your dog's body (kind of like swaddling a baby) and can help ease anxiety. These help a lot of dogs and cats with stressful events and separation anxiety. Go to for thundershirt.com for more info. Other things to try are Bach's Remedy. These are drops you put into the dog's mouth which help calm them. There are also calming pills and chews that reduce stress that you can give to your dog, available at your pet store. In severe cases, you may need to speak to your veterinarian about prescribing something stronger to help with anxiety and stress.
7) Hire a professional pet sitter to stay with your pet while you go out and enjoy the festivities. At Kelly's Pet Sitting we are experienced pet care providers and we have experience with a variety of pets. We can help your pets to relax, and can check in with them to make sure they are doing alright.
Kelly's Pet Sitting, Medford, OR. Loving Care When You Can't Be There.
Why Should I Schedule My Pet Sitting Services In Advance?
May 20, 2014 - By Kelly's Pet Sitting
At a minimum you should schedule your pet sitting visits at least a week in advance when it's not a holiday, at least 2-4 weeks when you will be needing visits during a holiday period. Summer is also a high demand time when people schedule vacations. What is the point to scheduling early?
First and foremost it greatly increases your chances of your pet sitter having availability. Pet sitting is scheduled on a "first come, first serve" basis because we only have so many hours in the day and can't be everywhere at one time. If you get on the books far in advance, you don't have to worry about your sitter being available or not.
Secondly, it is courteous. Contrary to popular belief pet sitters do have lives outside of taking care of everyone's pets all day. We have friends, family and other personal obligations that we do our best to schedule around our pet sitting visits. When a last minute request for pet sitting comes in, often times in order to meet those needs your pet sitter has to give up something they had already planned.
While we, and the vast majority of pet sitters, do our best to accommodate last minute requests we so greatly appreciate and value the clients who take the time to be prepared and schedule their pet sitting services 1-4 weeks ahead of time.
What Should Pet Parents Look for in a Pet Sitter?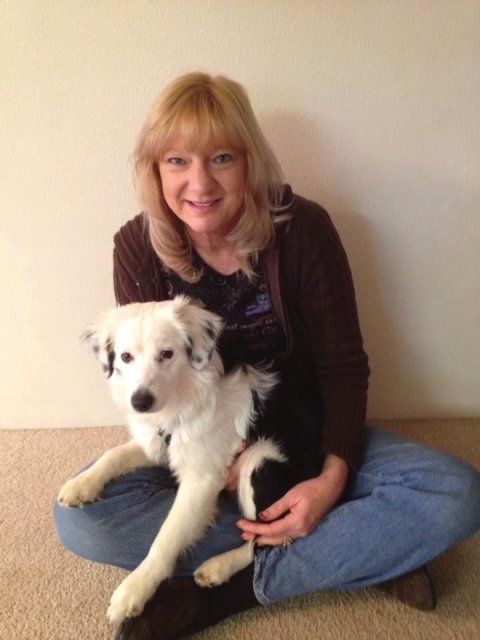 Pet Sitters International (PSI), the world's leading educational association for professional pet sitters, encourages pet owners to only use the services of a professional pet sitter when they need pet care.
Recent news reports described the horror of a dog left to starve to death by a family friend while the owner was helping his wife at a hospital in another state. Reports of theft, pet injuries or property damage at the hands of a person asked to provide pet care are, unfortunately, not uncommon.
"Oftentimes, pet owners, and even news outlets, use the term 'pet sitter' carelessly, referring to anyone—from a family friend to the neighborhood teenager asked to walk a dog—as a 'pet sitter,'" explained PSI President Patti J. Moran. "It is important pet owners understand that pet sitting is a professional career and professional pet sitters offer peace of mind that other pet-care options cannot."
"The good news is that with the growth of the pet-sitting industry, pet owners do not have to rely on untrained or unwilling friends, family members or neighbors when travel or long work hours keep them from their pets," added Moran.
PSI advises pet owners to ask five important questions when interviewing a professional pet sitter:
1.          Is the pet sitter insured and bonded? 
2.          Can the pet sitter provide proof of clear criminal history? 
3.          Does the pet sitter provide client references? 
4.          Will the pet sitter use a pet-sitting services agreement or contract? 
5.          Is the pet sitter a Certified Professional Pet Sitter (CPPS) and/or has he or she              participated in pet-care training, such as pet first aid?
"Pet owners must realize that although friends and family may be willing to watch your pets, they often do not have the education or credentials to offer quality, reliable care for your pets," said Moran. "What's more, they are also not insured should any damage to your home or injury to your pets occur while they are caring for them."
PSI recommends pet owners schedule an initial consultation with a potential pet sitter prior to booking services and offers a 
Pet Sitter Interview checklist
 on its Web site to guide pet owners in the interview process.
Pet owners in need of pet-sitting services in 2014 can visit PSI's Official Pet Sitter Locator™ at 
http://www.petsit.com/locate
 to find pet sitters in their areas and download the Pet Sitter Interview checklist.
Kelly's Pet Sitting in Medford, OR is a family owned and operated pet sitting and dog walking company. We are proud to be members of Pet Sitters International (PSI). We are all professional pet sitters and we are bonded, insured, pet first aid certified/trained.  We also have current background checks. Excellent client references available on request. Visit our website at
www.kellyspetsitting.net
and give us a call today!
TOP 5 REASONS YOUR CAT REALLY DOES NEED A PET SITTER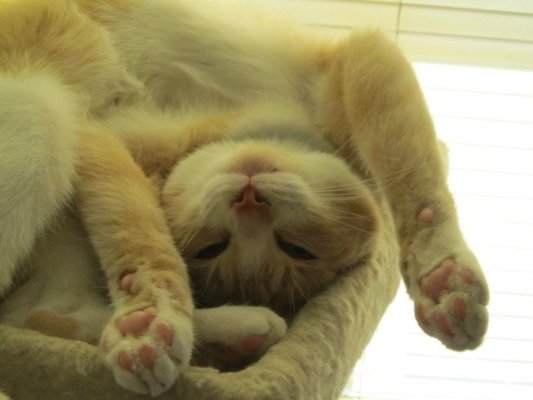 Does your cat really need a pet sitter?
I often hear from people who have a cat, "My cat is very independent.  Just check food, water and litter box every other day." Or even worse, "I would like to have pet sitting for my dog, but you don't have to do anything for the cat."
Now, I'll be the first to admit that many years ago, if I left for a weekend, I would set out extra cat food and water and another litter box and thought they would be "just fine." Now that I have more knowledge and experience with cat care, health, and behavior I would NEVER leave my cats alone without an experienced pet sitter!
Why, you ask?  I believe that cats need at least one visit per day from a pet sitter for the following reasons:
1. FOOD: Some people free feed their cats and this may work for you if your cat is a healthy weight.  But, if your cat is used to getting specific amounts of food once or twice a day, he/she may gorge themselves.  This could result in vomiting on your floor or carpet or a sick cat.  What if your cat stops eating altogether?  You would not know until you return and you may find your sweet kitty seriously ill, requiring an expensive trip to the vet.  Some people leave automatic food dispensers, but I have seen these malfunction and the cat gets NO food at all. An experienced, professional pet sitter will check on your cat daily, making sure he/she is eating properly.
2. WATER: What happens if your cat tips over the water bowl or gets trapped in another room and has nothing to drink?  Dehydration can lead to serious health issues very quickly. Your pet sitter will ease your mind by providing fresh water daily and monitoring your cat's water intake.
3. LITTER BOX: Leaving your cat with a dirty litter box (even for 1 day) is unhealthy, unsanitary for your home after your cat walks in it, and may result in your cat not using the litter box and instead using the rest of your home for his bathroom. Your cat sitter will keep the box clean and will also notice if your kitty has diarrhea or other problems.
4. HEALTH & SAFETY:  Many cat health problems can come on quickly and escalate. Your professional pet sitter has the experience and knowledge of cat health and behavior.  Catching health problems early can help prevent costly veterinarian visits and possibly save your cat's life.
Cats have been known to squeeze into and behind small spaces and get stuck, or get locked into a room or garage by the housekeeper. Or to get tangled up tightly in the string to their feather toy or the cords on your blinds. I know you wouldn't want your cat hanging from the strings on your blinds for 48 hours! Or stuck somewhere without food and water. By visiting your kitty once or twice per day your pet sitter can prevent many disasters that could happen while you are gone.
5. COMFORT & COMPANIONSHIP: Many cats feel stressed and lonely when their owners are away.  Your pet sitter will visit your home once or twice a day and provide loving attention, whether it be playing with their favorite toy, petting and brushing, or some lap time. Just food, water and litter box is not enough for most cats – they thrive with human companionship. A comfortable cat is less likely to show stress behaviors such as having diarrhea or eliminating outside the litter box.
At Kelly's Pet Sitting in Medford, Oregon, we love and understand cats!  We know how to give them the tender, loving care that they need. We understand that some cats need space. Some cats just want to play. Others want nothing more than to purr in your lap and be petted. We provide them with loving care when you can't be there. Your kitty will thank you for hiring a professional pet sitter to care for them. Visit our website at www.kellyspetsitting.net for our services and contact information. 
/