Loving In-Home Care For Your Pets
Avoiding Pet Depression
Let's face it; it's becoming a trend that our pets are developing very human-like issues.  Or maybe we just didn't think to notice before.  A generation ago, you never heard about pets getting cancer, and certainly not having the emotional and psychological issues that are becoming so common and often treated medicinally these days.
But pet depression and anxiety are real.  These sweet beings thrive on love and attention.  So it makes sense that they might succumb to the same negative psychological reactions we humans do when encountering stressful situations.  Research shows that leaving them alone for extended periods of time creates true anxiety in our pets.  Let's take a look: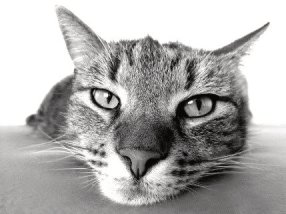 Cats abhor change.  They crave a stable environment where they feel safe and loved.  You are a big part of that stability and when you're away, that is a significant change for them.  Boarding is not often an effective solution since cats are territorial.  They experience stress because not only are you gone but now they are in an unfamiliar environment with the sights, smells, and sounds of other animals to boot.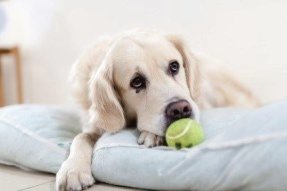 We know that dogs are pack animals and crave companionship.  Regardless of how emotionally healthy you believe your dog to be, he is likely to experience some level of separation anxiety in your absence. While boarding can provide some needed social interaction, there is the risk of aggressive situations and in most cases; your dog is left caged and alone at night in an unfamiliar place.
We care about our pets as if they are family.   We want them to be happy.  But life happens and you need to be away from them sometimes.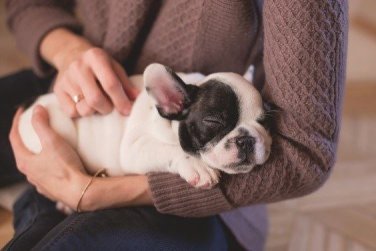 At Kelly's Pet Sitting, it's important to us that your pet is cared for both physically and emotionally while you're away.  We come to your home where they are safe and comfortable, and we spend quality time with them. We recommend at least one visit daily for cats and two to three visits daily for dogs.  Our visits are never less than 30 minutes and we offer 45 and 60 minute visits as well.  We also offer overnights for your pet to get the maximum amount of loving and attention.
Let us relieve the inevitable guilt of leaving your pets.  We treat them like they are our own.
5 Ways To Calm An Anxious Dog
I came across this wonderful article, written by Katie Finlay, and wanted to share it with my blog post readers.  In our pet sitting business, we encounter many anxious dogs (and cats).  It is our job to do what we can to make them comfortable and relaxed while in our care.  If you have an anxious dog, there are things you can do to help put him at ease.  If you find something that works for your dog, then we can continue to utilize your methods while we are caring for your pets.
When it comes to anxiety and dogs, we often don't know the direct cause. Just like people, some dogs suffer from anxiety disorders. Unlike people, dogs can't really go to talk therapy or try many different medications. Since we often don't know what causes the anxiety, however irrational it may seem, we sometimes have to get creative when it comes to helping our dogs find relief. Whether your dog is afraid of fireworks, has separation anxiety, or is just a general Nervous Nellie, there are some ways you can try to combat your pup's inner demons.
#1 – Calming Treats & Chews
There are many different 
calming treats and chews on the market and they all use natural ingredients
 to help promote overall comfort and well-being in our dogs. Some are given as little treats for your pup to enjoy during a time of stress, such as a thunderstorm or during fireworks, and others are more long-lasting chews to help keep your dog's mind occupied while you're away or during scary events as well. Some treats and chews are filled with essential oils to combine aromatherapy and a dog's natural stress-relieving chewing behavior.
#2 – Crates
Crates are often controversial but are actually one of the best things you can offer your dog if done the right way. If your dog is taught to love and be comfortable in their crates, you might even find they go inside on their own without you asking – especially during times of stress. Crates are like dens for our dogs inside our own homes. They offer a place for your dog to feel safe and secure and when locked, they also ensure that our dogs don't injure themselves trying to escape the house. Dogs with separation anxiety often chew and ingest very dangerous items, not to mention cause serious damage to homes, and crating is a safe way to keep them confined to limit both your home renovation and veterinary bills.
#3 – Aromatherapy
Aromatherapy is a great way to decrease anxiety in many dogs. There are several different options when it comes to this method. There are scents that plug into your walls that emit calming pheromones and aromas, and there are sprays and balms you can use around the house and on your dog. Find aromas and essential oils that are specifically tailored to dogs, because many human ones are too strong and sometimes toxic to our pets. But the right amount used the correct way can make all the difference in the anxious dog.
#4 – Physical Contact
Dogs are social animals. Just like people, they often feel better by receiving physical contact from those they love. Comforting your dog during times of stress will often make them feel better, especially if they are frightened during a veterinary visit or a thunderstorm. Sometimes just being near our dogs is all they need to feel safe and secure, so it's important not to leave your dog alone during an event you know will make them anxious.
#5 – Exercise
As many people suffering from anxiety disorders will tell you, exercise often helps alleviate anxiety and stress. Although it's not a cure, exercise does improve the general mood of both dogs and people and offers a way to focus our minds and bodies on something other than our anxieties. Running and playing are great ways to reduce stress and often help improve the lives of very anxious dogs overall. Exercise is essential for a healthy body and a healthy mind, and an anxious dog needs it more than you may realize.
Besides the 5 ideas listed above, we have found that pets seem to be comforted by leaving TV or radio on for them when you are gone.  Another thing you can do is to leave an article of clothing you have worn in their favorite sleeping spot so they have your smell close by.  For dogs that react to fireworks, they may be helped by closing all curtains/blinds and leaving TV, radio or a fan on.  Of course, having someone there with them would be best. 
When you hire Kelly's Pet Sitting to care for your pets, we take the time to bond with them and comfort them while you are away. We come to your home, where your pets are most comfortable, provide food and fresh water, play with them, brush them, walk your dog, etc.  Besides cats and dogs, we also care for other small pets such as birds, fish, rabbits, small caged pets, and chickens.  In addition to daily visits, we also offer overnights to give your pets extra attention and home security.  Give us a call today to schedule your complimentary "meet and greet" at your home.  Kelly's Pet Sitting, Medford, OR  541-601-7461

This is a comprehensive pet first aid list complied by Dr. Becker that I want to share with my pet sitting friends. As a professional pet sitter, I have had pet first aid training and also carry a well-stocked pet first aid kit in my car.  At every visit, the sitters at Kelly's Pet Sitting will assess you furry friend's health and we are prepared for emergencies if they should arise. 
By Dr. Becker
If you're like most people, having a first aid kit handy is not something you're terribly concerned about -- until you really need one. And a first aid kit for four-legged family members may be the furthest thing from your mind.
But when faced with an emergency involving a beloved family pet, many people literally cannot think straight. And the more dire the situation, the less able they are to be effective. That's why having a pet first aid kit prepared and easily accessible for emergencies is an excellent idea. It can take some of the guesswork and wheel spinning out of the equation, while also providing tools that can help you help your pet.
And what you might not realize is that a pet first aid kit is a snap to put together, and you never know -- it might just help you save the life of your precious companion one day.
Getting Started: A Clear Plastic Container and an Emergency Phone List
It's a good idea to keep the contents of your pet's first aid kit in a clear plastic container so that one quick glance will tell you you've found what you're looking for. A very inexpensive solution is a good-sized plastic zipper bag big enough to hold the supplies listed below, including a bath size cotton towel.
The first thing you'll need for your kit is an emergency telephone list with the following information:
·         The phone number and address of your pet's veterinarian.
·         The phone number and address (and directions, if necessary) to the closest emergency animal hospital.
·         The phone number of your local animal ambulance or transportation service, if one is available.
·         The Animal Poison Control hotline at 1-888-426-4435.
You can either tape the list to the outside of the kit, or place it inside, positioned where you can read it without even having to open the kit.
Recommended Supplies for Your Pet's First Aid Kit
A muzzle the right size for your pet. It may seem cruel to place a muzzle on a sick or injured pet, but it's important to protect the humans handling and caring for the animal. The most docile, gentle pets in the world can become snappish out of fear or due to pain.
A collar or harness and leash.
A pair of tweezers for splinter or tick removal.
A nail trimmer or clipper.
A pair of blunt-tipped scissors to trim hair away from a wound, or to clip out foreign material caught in your pet's fur.
Pre-soaked povidone iodine (Betadine) pads to clean out cuts, wounds or abrasions, and bottled water. The wound should be flushed with water after using the pre-soaked pads.
Saline solution. Regular human contact lens saline drops can be used to flush out dirt, sand or other irritants from your pet's eye. It can also be used to flush away debris from a cut or scrape.
Triple antibiotic ointment to apply to a wound after it has been cleaned with povidone iodine and flushed with water.
Sterile water-soluble lubricating jelly. You can apply water-soluble lubricating jelly around your pet's eyes if you need to use soap or povidone iodine to clean a wound close to the eyes.
Sterile non-stick pads to cover a wound before bandaging.
Bandage material, either elastic bandages or gauze to hold a non-stick pad in place over a wound.
Hydrogen peroxide 3%
 to 
induce vomiting
, but only if your vet or the Animal Poison Control hotline instructs you to do so. Always call your vet or the hotline if you believe your dog or cat may have ingested a toxic substance. Hydrogen peroxide should not be used to clean a wound, as it is known to actually slow the healing process.
A clean cotton towel that can serve multiple purposes, from a pressure bandage, to a blanket, to a sling to lift a larger pet that isn't able to walk.
A flashlight. Sometimes a bright light source can help you more readily identify that thorn in your pet's paw or the tiny tick in between her toes.
Other Items You Might Want to Include:
·         Cotton balls and swabs
·         Ear cleanser
·         Benadryl for hypersensitivity reactions
·         Bach Rescue Remedy for stress
·         Homeopathic Aconitum for shock
·         Styptic/clotting powder to stop bleeding from broken toenails
·         A thermometer

I would like to share this article written by Dr. Karen Becker because being prepared in a pet poisining emergency can mean the difference between life and death for your pet. At Kelly's Pet Sitting in Medford, Oregon, our sitters are aware of the signs of poisoning and know what to do.  Having a professional pet sitter care for your pets gives you an added benefit because we are knowledgable about emergency pet situations and can get your pet to the veterinarian immediately, if needed. 
In 2013, the ASPCA Animal Poison Control Center (APCC) processed nearly 180,000 cases of pets potentially exposed to toxic substances. The APCC has compiled a list of five important tips for handling a pet poisoning emergency in your own household.
Quick Tips for Dealing with a Pet Poisoning Emergency
1.    
Be Ready
Before you ever need them, make sure your veterinarian's phone number, the number of the closest emergency veterinary hospital, and the number for a pet poison center are saved in your phone. The APCC number is 888-426-4435; the Pet Poison Hotline is 800-213-6680.And remember that you may be able to provide important, even life-saving initial treatment at home if you have a 
pet first aid kit
 ready and easily accessible in an emergency.
2.     Keep Your Cool
Maintaining your composure when faced with a pet emergency can be hard to do, but it's really important if you want to insure your furry family member gets the help he needs. If you stay calm, you'll be better able to provide first aid, as well as vital information to the people treating your pet.
3.     Evaluate Your Pet's Condition
It's important to make a clear-eyed observation of your pet's condition. Is she behaving abnormally? Is she bleeding? Is she having trouble breathing? Is she having convulsions or seizures? Is she unresponsive? If you answer "yes" to any of these questions, your pet needs immediate medical attention. Call your vet or the nearest emergency animal hospital and alert them that you're on your way.
4.     Be Prepared to Answer Questions
What is the toxic substance you know or suspect your pet ingested? Either pack up the substance itself (this is ideal), or write down the exact name of the product or medication. You'll also want to write down the strength (typically in milligrams) of the drug, the concentration of active ingredients in herbicides or pesticides and the EPA registration number, and any other information you think might help the veterinarian who will be treating your pet. When did the poisoning happen? Did you catch your pet actually ingesting the substance? Has your pet vomited? If so, did she vomit up any of the poison or packaging?
5.     Be Proactive
If you know or suspect your pet has ingested a poison, don't wait for symptoms before seeking help. Time is of the essence in preventing the poison from being absorbed by your pet's body. The faster you are able to treat your furry companion at home (with guidance from your vet or a pet poison hotline), or get her to a veterinarian, the better her chances for survival and a full recovery. By Dr. Karen Becker

This website has some great blogs about dogs and he supports dog adoption and education for dog owners everywhere.  He had some great questions about Kelly's Pet Sitting in Medford, OR that I wanted to share with my readers.


How long have you been doing this and what led you to get into this business?
I have been pet sitting in the Medford, OR area for 10 years and am now in my 5 year doing this on a full time basis.  3 years ago I started hiring staff because the demand for our services was more than 1 person could handle.  We now have 2-4 pet sitters available at any given time. 
WHY I started this business: Years ago, when my husband and I were traveling out of state to visit relatives, we took our dog Kacie to a local kennel. She did not do well there, even though it was a reputable kennel.  She was so stressed and wouldn't eat or play – just shut down.  I knew there had to be a better way, so I started Kelly's Pet Sitting to offer care for pets in their own homes, where they are most comfortable.  I have found that pets are less stressed when they are in familiar surroundings and stay on their normal routine.
What do you like most about your job?
Caring for pets is my passion.  So, not only am I able to spend my days with cats, dogs, rabbits, birds and other pets, I know I am helping pet parents.  So many people have told me that they did not want to leave their pets in a kennel or impose on family or friends to watch their pet.  Once they found us, they are so relieved to have the peace of mind knowing their pets have a professional pet sitter caring for them.
Have you ever had to care for an animal that was difficult to handle?
The most difficult animals for us are that ones that are afraid of having someone new in their home.  We have had cats that are wary of strangers and hide under the bed.  We do more than just feed and clean the litter box.  We love and understand cats, and in most cases we are able to help the kitty feel comfortable enough to come out and make friends with us.  We also encounter dogs who are nervous or shy and we spend the time with them helping them to be calm and confident.  Some of these dogs need extra attention to get them to eat.  We sit with them and hand feed them if necessary until they begin to trust us. 
Another challenge is dogs that pull on their leash during walks.  For these dogs, we have been able to help by using positive reward methods or no-pull harnesses which do not cause any pain to the dog.  We always try to make dog walks fun, and keep dogs safe on their walks.  
Why do you think your customers keep coming back to you?
Our clients tell us that they love the peace of mind we offer.  They know they can count on us to be trustworthy, and give compassionate care to their precious pets.  We send daily text messages to let them know how their pets are doing, so they don't worry.  We do not cancel on them last minute.  We are open 7 days per week, all year long – EVEN Holidays!  They also like that we are trained in pet first aid and know how to handle sickness or injury and take the pets to their veterinarian if needed.
What is the toughest part of your job?
The toughest part of this job is when clients move out of our area or a pet we have cared for passes away.  We have developed a bond with the animals we care for and we grieve for them as if we lost one of our own pets.
What area do you service?
We are in Southern Oregon and service communities in Medford, Central Point and Jacksonville, Oregon. 
Any advice for people wanting to start a business like yours in their area?
Having a full time pet sitting business is the most rewarding work I have ever done, and is also one of the most challenging things I have ever done.  If you have a genuine love for animals, are willing to often work 7 days per week, including holidays, this career may be the right fit for you.  I recommend volunteering at an animal shelter to gain experience with handling many different personalities.  You should have a knowledge of animal care, know symptoms of illness, understand dog body language, and have pet first aid training.  Operating a professional pet sitting business may require a business license for your city, and you should absolutely have pet sitting insurance and bonding. I recommend joining an organization for professional pet sitters, such as Pet Sitters International (aka PSI) which we belong to.  They offer resources and ongoing education to pet sitters and pet business owners that can help you get started on the right PAW!
How do our listeners contact you?
MEOWY CHRISTMAS AND YAPPY NEW YEAR FROM KELLY'S PET SITTING!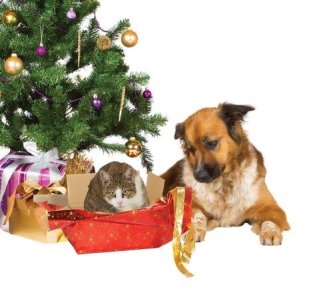 With the holidays here and all those yummy treats being passed around, does your dog or cat look at you with pleading eyes?  I know mine do, but we try to limit human food for our pets.  So, I thought it would be fun to share some dog and cat treat recipes you can make at home.  That way you can spoil your pets a little too.  With all of the pet food and treat recalls happening, it's hard to know which brand of treats you can trust!  The four-legged members of your family will be so happy you took the time to show you care by providing them with wholesome treats.  Moderation is important.  Please remember:  These are treats and should not be substituted for the main course.  Use in moderation – Do not exceed 1/10 of your dog's diet.  Caution: If your dog has known food allergies or is on a restricted diet, consult your veterinarian before preparing and serving any of these recipes.  So without further ado, let's "dig" right in!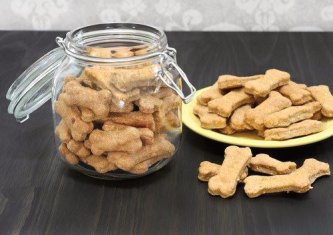 CINNABONE – The perfect bone for the dog with a sweet tooth!
2 TBS Honey                                       1/2 cup Milk                                   1/2 tsp Cinnamon                                 1/2 cup Wheat Germ
2 TBS Molasses                                    1/2 cup Brewer's Yeast*
2 TBS Vegetable Oil                            *look in health food section
1-1/2 cup Whole Wheat Flour
Preheat oven to 350 degrees.  In a large bowl, mix together honey, molasses, oil, milk and cinnamon.  Gradually add flour, yeast, and wheat germ.  Roll dough to 1/4" thickness and use cookie cutter to cut into shapes.  Bake at 350 degrees on an ungreased cookie sheet for 20 minutes or until bottoms are brown.  Depending on size of cookie cutter, makes 1 to 1-1/2 dozen.
P-NUT BUTTER/BANANA COOKIES - Your Pup will not be able to resist!
1/2 cup Peanut Butter                   1/2 cup Wheat Germ
1/2 cup Mashed Banana               1-1/2 cups Whole Wheat Flour
1 large Egg
Preheat oven to 350 degrees.  Combine peanut butter, banana and egg in a large bowl.  Stir well.  Gradually add wheat germ and whole wheat flour.  Roll out dough to 1/4 inch thickness and cut with cookie cutter.  Bake on ungreased cookie sheet at 350 degrees for 35 minutes.  Makes about 1 dozen.

PUMPKIN DOG BISCUITS – Perfect for the Holidays!
 2 Eggs                                                    1/4 tsp Sea Salt
1/2 cup Canned Pumpkin             2-1/2 cups Brown Rice Flour *
2 TBS Dry Milk Powder                   1 tsp Dried Parsley (optional)
Preheat oven to 350 degrees.  In large bowl, whisk together eggs and pumpkin to smooth.  Stir in dry milk, salt, and dried parsley.  Add brown rice flour gradually with spatula or hands to form a stiff, dry dough.  Turn out onto lightly floured surface and if dough is still rough, briefly knead and press to combine.  Roll dough to 1/4 inch thickness and cut with cookie cutter into shapes.  Place on ungreased cookie sheet at 350 degrees for 20 minutes.  Turn biscuits over, then bake an addition 20 minutes. 
·         Brown rice flour gives the biscuits crunch and promoters better dog digestion.  Some dogs have allergies and do not tolerate wheat.
CHICKEN JERKY – You won't have to worry about China Products!
Slice chicken strips into long thin strips. (TIP: Chicken that is partially frozen slices much easier)  Place on greased cookie sheet (I use PAM spray).  Bake 3+ hours at 180 degrees.  Let cool and store in plastic bags.  Can be frozen for later.
AND LET'S NOT FORGET ABOUT OUR FURRY KITTY FRIENDS!
KITTY TUNA DREAMS – Your kitty will love these treats!
1/2 tsp Vegetable oil, or more as needed. 2 eggs, beaten
1 cup canned tuna in oil                                                 1 tsp Brewer's Yeast (optional)
2 cups bread crumbs
NOTE:  Recipe directions are for serving size of 72 (double batch)
Preheat oven to 350 degrees.  Lightly grease baking sheet with vegetable oil.  Drain tuna and reserve oil;  add enough vegetable oil to make 1/4 cup total.  Combine tuna, reserved oil, bread crumbs, eggs, and Brewer's Yeast in a bowl.  Drop 1/4 teaspoon of tuna mixture 1 inch apart on baking sheet.  Bake about 10 minutes.  Cool biscuits and store covered in the refrigerator. 
FROM OUR FAMILY TO YOURS, MAY YOU AND YOUR PETS HAVE A PEACEFUL AND MERRY HOLIDAY SEASON!
Kelly's Pet Sitting in Medford, OR is open 365 days a year – That's right!  We care for your pets during the holidays so you can travel and enjoy your out of town family.  We do appreciate advance notice for holidays, as we do get fully booked at those times.  Go to our website for more information:
www.kellyspetsitting.net
.  You can contact us at:
[email protected]
or call: 541-601-7461.
LINKS:
Here is a link to "Bake A Bone Dog Treat Maker" on Amazon
Link to Dog Treat Recipe Books on Amazon

REVIEWS of Kelly's Pet Sitting, Medford, OR
Our goal is to provide the very best pet care available and to give our clients peace of mind while they are away. We love getting positive reviews and our clients say it best. I would like to share with you a few of these reviews from some of our very satisfied clients.
8/6/2012
Kelly has taken care of my pets several times now. She is an amazing person who understands the needs of both the owner and their pets. I love the texting service of a daily update. When I return home my pets are happy and well taken care of. - Gigi M. Medford, OR 97501
2/10/2013
We have used Kelly's Pet Sitting Service several times now and we are very impressed with the level of quality and caring that she gives to our two dogs and our cat. We recommend her to anyone who is seeking the same. It should be noted that I rarely endorse someone, so, I admit that she has impressed us. - John M., Medford, OR 97501
10/2014
Thank you for the pictures. I also want to thank you for your great care of Cody and Maddie. We both commented after you left that we had never seen them so content and calm at the motel You truly have a gift with animals. If we are ever in a similar situation, you will be the first one we call. - Jacky O, Motel Client – Quality Inn, Medford 97504
10/7/2014
Thank you for being there. When I know you are coming over to check on our two fur-babies I don't worry when we are gone. Thank you again. - Laurie P., Medford, OR 97504
12/29/2014
I look forward to our ongoing "work" relationship It is such an important one, and will be for years to come, as we will utilize your services often! It is so nice to finally have someone reliable, personable, and trustworthy to watch our pets, and stay in our home, and not have to worry. You are a "Gem" for the work you do. - Patrick C., Jacksonville, OR 97530
3/30/15
Thanks so much! Such an amazing service you guys provide. Really appreciate it! - Danielle G, Medford 97501
This is just a sampling of the compliments we receive for our devoted care of pets. We are a small family owned business of experienced professional pet sitters and we are licensed, bonded, insured for your protection. If you would like to have the feeling of trust that comes from knowing your pet sitter has everything handled while you are away, give us a call to set up your complimentary "meet and greet". 541-601-7461.
My dogs love going to the dog park to socialize and be off leash. Sometimes they want to play with other dogs or chase balls and other times they would rather just accompany me around the park as I walk or lay down and relax. Either way, we all get to unwind and enjoy ourselves.
Now that summer and warmer weather is here, a lot more people will be taking their dogs to the dog park to socialize and exercise. Here are eight tips for having a happy dog park experience.
Take a pre-park walk. With our busy schedules, we dog owners often use a trip to the dog park as a way to get all that excess energy out of our pups. That means the dogs coming in are at their peak level of energy. This may be the first real exercise they have gotten in hours, sometimes all day. You know this is what happened whenever you see a dog charge through the gate and head face first into trouble. The dog park should be used for socialization as well as mental and physical exercise, and to do that safely a pup needs to come in calm and relaxed. If your dog is unable to enter the park without having any self control, take a pre-park walk around a block or two.
Mind the gates. Many dog parks have at least two gates you have to go through before getting in our out of the main park area. One of the reasons for these gates is to keep unleashed dogs inside. No matter how eager your dog is to get inside and join the fun or to go home, make sure you enter and exit safely. You should only go into the "leashing and unleashing" area when there is no one, or no other dog inside. If someone is already in the process of going in our coming out, stop, step aside, and wait your turn. Always close and secure each gate behind you as you move through it. Just because your dog is ready to move on safely, that doesn't mean a dog on either side of the gate is ready to do the same.
Go leash-free. If a dog park is off-leash, you need to take the leash off your dog. Do so in that area between the two gates when there is no other dog around and you can make sure your dog is calm, cool, and collected before heading in to be with the masses. A dog on a leash, when all others are off, can cause trouble. A leashed dog is a magnet for other dogs to come check out and when that happens the poor pup on the leash can easily get scared because of his inability to react in the way the unleashed dogs do – the ability to get away if needed. This can be a recipe for a brawl.
Stay Calm. When a bunch of humans are put into one area with our furry babies, there can be differences of opinions and protectiveness of our pets. I've seen rational humans morph into insane lunatics in reaction to something or someone. Calm down, take a deep breath, and walk away – do anything that helps you NOT become "that guy." When you put a bunch of dogs together and then add very opinionated owners, you are bound to have a scuffle now and then. As long as no one is hurt, pick yourselves up. shake it off, and move on. Dogs will react to the emotions of the humans around them, especially THEIR humans. When you go crazy, your dog is sure to follow, and that isn't good.
Follow the rules regarding age and keep kids close. Many dog parks prohibit children under a certain age from entering. Even if they are allowed, they need to be closely watched (as in stay right next to them). Just because your dog is good with your kid, that doesn't mean other dogs will be. Letting a child be unsupervised around unfamiliar dogs, who are just being dogs in a park designated for their kind, is unfair and unsafe for both species.
Keep the party small. Be aware of any rules you dog park has limiting the number of dogs one person can bring. Even if there isn't a rule, only take as many dogs as you can watch at once, and reasonably control if things get out of hand.
Leave human food at home. DO NOT bring human food into a dog park – EVER! You are just asking for trouble. And it's also a good idea to leave the dog treats at home too. If other dogs smell the food or dog treats, they may be food-possessive, and this can trigger a fight.
Let the dogs teach each other. The best thing that can happen to a puppy at a dog park is to learn manners from their elders. Puppies may not heed another dog's "get back" warnings and may find themselves being disciplined for their bad behavior. They may yelp, but they are being taught a lesson. If this happens to your puppy, do a quick check to make sure he is ok, but let him walk it off and absorb the lesson. He will be better off when he learns common courtesy. If you tend to be overprotective of your pooch and don't let dog lessons happen, you may be inadvertently teaching your pup to be afraid of other dogs and react negatively. Which is the exact opposite of why you are going to the dog park in the first place.
Do you have any tips for the dog park? Share them in the comments below. 
Kelly's Pet Sitting in Medford, OR can help keep your dog happy during the day by providing daily dog walks while you are at work or on vacation.  We also provide play time which can mentally and physically satisfy your dog's need for stimulation and interaction to help prevent destructive behaviors. 

How Your Pet Sitter Can Help Train Your Puppy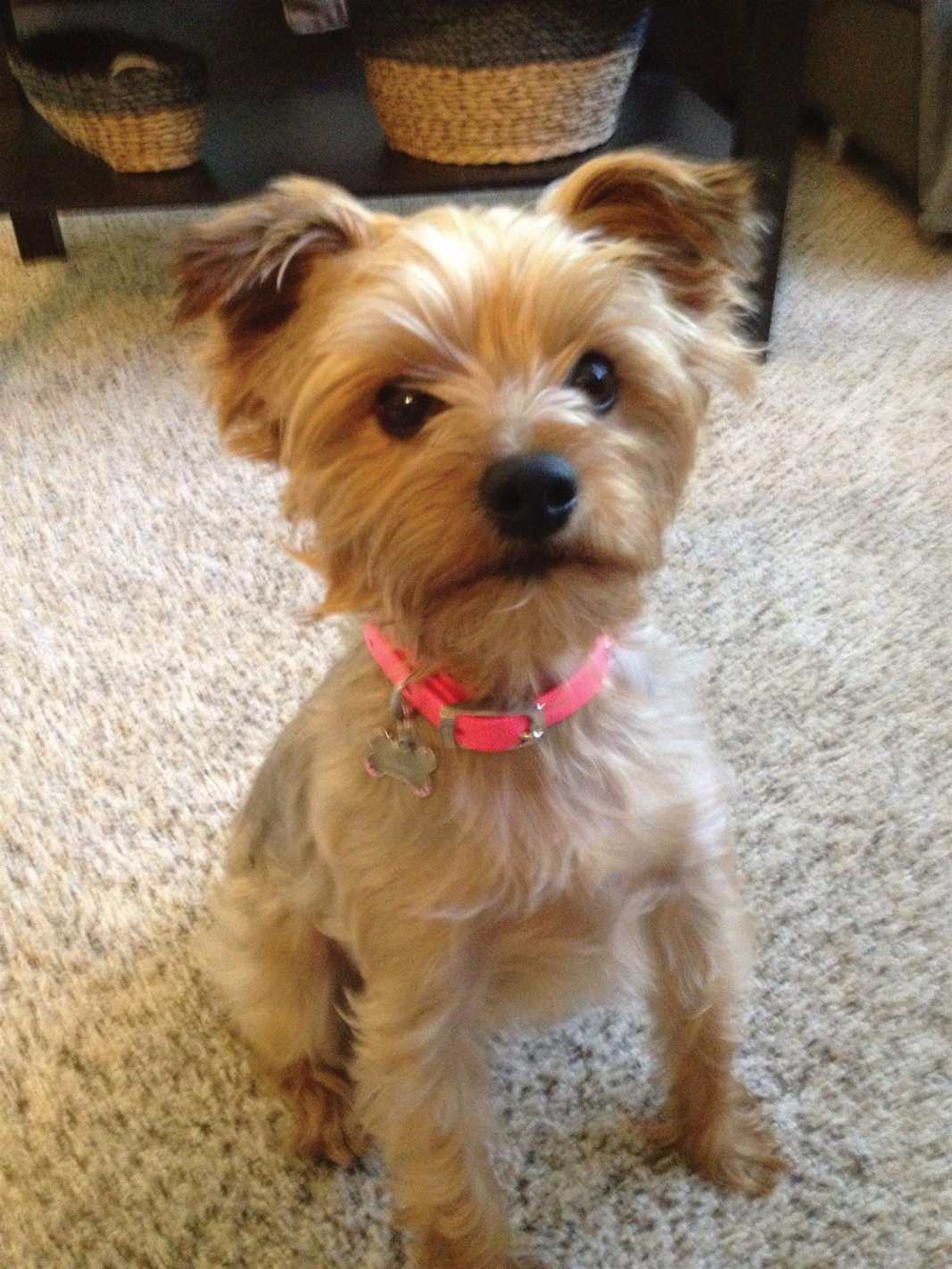 Having a new puppy is such an exciting time! They are so adorable, playful, and well, just FUN.
FACT: Puppies require a LOT of time. A new puppy's needs can be overwhelming and most pet parents have jobs to go to or other responsibilities and just don't have that kind of time in their day; so let the professionals do it for you.
That's where Kelly's Pet Sitting comes in. Our experienced pet sitters understand that your pup needs to stay on schedule in order to have success at potty training and to begin experiencing life in a positive way.
Crate Training
If you are crate training, the rule of thumb is 1 hour in the crate for every 1 month of age. So if you have a 3 month pup, you can only expect him to hold it for 3 hours between potty breaks. We love nothing better than to take them outside, praise them for doing their business and help them understand that their crate is a safe place to hang out. As they grow, their time in the crate can be increased.
As your pup grows, we can work with you if you would like to have an area of your home gated off to contain the pup until we know they are reliable in their potty training. Having a potty trained dog makes everyone's life easier!
Manners/Training
We will work with you while you are training your pup basic commands and manners which is a vital part of raising a puppy to be a polite member of your family. We will discuss with you which words you want to use with your pup to keep it consistent and reinforce these basic commands in a positive way.
Exercise
Young dogs have a tremendous amount of energy! They need time to run and play, chew and receive love and cuddles. We believe that puppies (and all dogs) need a healthy outlet for all of that energy so they don't turn to destructive behaviors in order to entertain themselves. A tired dog is a happy dog!
So, if you have a new puppy that you would like some help with, or even an adult dog who could really use some attention, love and exercise during the day, please contact Kelly's Pet Sitting in Medford, Oregon. We LOVE pets and want to help you to have a happy pet while also fulfilling your daily obligations. Our pet sitters are bonded, insured and background checked for your peace of mind.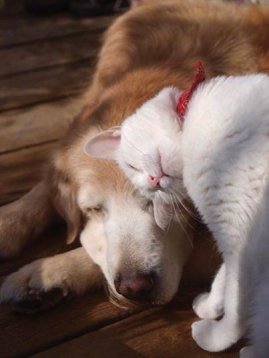 DID YOU KNOW?
As a professional pet sitter for 10 years and a pet owner for 40+ years, I am always fascinated about anything to do with animal information. Even though I have a lot of pet care experience, I am constantly learning more all the time. I know that my education about pets is an ongoing experience and I welcome any new knowledge that will help me with my cat sitting, dog sitting, and also passing along this information to pet owners.
Discover how much you really know about our canine and feline companions.
Felines are very neat drinkers – they take about 4 laps per second, or 5 teaspoons in a minute.
 The world's first dog show was held in Britain in 1859; the first cat      show in 1871.
 Each cat's nose is uniquely ridged – much like a fingerprint on a human.
A running dog averages 19 mph, while greyhounds can move at a 45 mph clip.
A cat can move at 30 mph, with the cheetah holding the record at 75 mph.
62% of American households have a pet. That's more than 70 million homes!
Humans have 5 million smell-detecting cells, while dogs have more than 220 million.
Cats can jump seven times their own height.
Dogs do dream? Yes, they experience REM sleep, complete with paw twitching and movement.
A group of cats is called a clowder.
Dogs don't feel guilt. They may look like it, but they're really reacting to your displeasure.
Cats have 5 toes on their front paws, but only 4 on each back paw.
Contrary to popular belief, dogs can see colors, but in less vivid hues.
Cats have been domesticated about half as long as dogs.
Many dogs can understand up to 250 words and gestures.
A cat can spend up to 30% of its life grooming itself.
The name Fido comes from Latin and means "fidelity."
The most popular male dog names are Max and Jake; the top female names are Maggie and Molly.
10% of a cat's bones are in its tail, and the tail helps them keep balanced.
The noisiest dogs are Beagles and Collies, and the quietest is the Basenji (they an't bark at all).
Cats have two vocal chords and can make about 100 vocal sounds, while dogs make only about 10.
*Source: FM mymagazine 2015
At Kelly's Pet Sitting, we are dedicated to providing the very best pet care for your pets. And that means that we are always educating ourselves about pet care, behavior, nutrition, etc  Whatever type of pet sitting you are looking for: cat sitting, dog sitting, dog walking, or other types of pet care, we are ready to serve your needs. 
Please feel free to share any comments, useful articles and/or personal experience on our blog or Facebook Page. We consider what we do as an ongoing learning experience and the more we know and the better prepared we are, the more we can help our precious pets live their best lives!
/