Loving In-Home Care For Your Pets

This is a comprehensive pet first aid list complied by Dr. Becker that I want to share with my pet sitting friends. As a professional pet sitter, I have had pet first aid training and also carry a well-stocked pet first aid kit in my car.  At every visit, the sitters at Kelly's Pet Sitting will assess you furry friend's health and we are prepared for emergencies if they should arise. 
By Dr. Becker
If you're like most people, having a first aid kit handy is not something you're terribly concerned about -- until you really need one. And a first aid kit for four-legged family members may be the furthest thing from your mind.
But when faced with an emergency involving a beloved family pet, many people literally cannot think straight. And the more dire the situation, the less able they are to be effective. That's why having a pet first aid kit prepared and easily accessible for emergencies is an excellent idea. It can take some of the guesswork and wheel spinning out of the equation, while also providing tools that can help you help your pet.
And what you might not realize is that a pet first aid kit is a snap to put together, and you never know -- it might just help you save the life of your precious companion one day.
Getting Started: A Clear Plastic Container and an Emergency Phone List
It's a good idea to keep the contents of your pet's first aid kit in a clear plastic container so that one quick glance will tell you you've found what you're looking for. A very inexpensive solution is a good-sized plastic zipper bag big enough to hold the supplies listed below, including a bath size cotton towel.
The first thing you'll need for your kit is an emergency telephone list with the following information:
·         The phone number and address of your pet's veterinarian.
·         The phone number and address (and directions, if necessary) to the closest emergency animal hospital.
·         The phone number of your local animal ambulance or transportation service, if one is available.
·         The Animal Poison Control hotline at 1-888-426-4435.
You can either tape the list to the outside of the kit, or place it inside, positioned where you can read it without even having to open the kit.
Recommended Supplies for Your Pet's First Aid Kit
A muzzle the right size for your pet. It may seem cruel to place a muzzle on a sick or injured pet, but it's important to protect the humans handling and caring for the animal. The most docile, gentle pets in the world can become snappish out of fear or due to pain.
A collar or harness and leash.
A pair of tweezers for splinter or tick removal.
A nail trimmer or clipper.
A pair of blunt-tipped scissors to trim hair away from a wound, or to clip out foreign material caught in your pet's fur.
Pre-soaked povidone iodine (Betadine) pads to clean out cuts, wounds or abrasions, and bottled water. The wound should be flushed with water after using the pre-soaked pads.
Saline solution. Regular human contact lens saline drops can be used to flush out dirt, sand or other irritants from your pet's eye. It can also be used to flush away debris from a cut or scrape.
Triple antibiotic ointment to apply to a wound after it has been cleaned with povidone iodine and flushed with water.
Sterile water-soluble lubricating jelly. You can apply water-soluble lubricating jelly around your pet's eyes if you need to use soap or povidone iodine to clean a wound close to the eyes.
Sterile non-stick pads to cover a wound before bandaging.
Bandage material, either elastic bandages or gauze to hold a non-stick pad in place over a wound.
Hydrogen peroxide 3%
 to 
induce vomiting
, but only if your vet or the Animal Poison Control hotline instructs you to do so. Always call your vet or the hotline if you believe your dog or cat may have ingested a toxic substance. Hydrogen peroxide should not be used to clean a wound, as it is known to actually slow the healing process.
A clean cotton towel that can serve multiple purposes, from a pressure bandage, to a blanket, to a sling to lift a larger pet that isn't able to walk.
A flashlight. Sometimes a bright light source can help you more readily identify that thorn in your pet's paw or the tiny tick in between her toes.
Other Items You Might Want to Include:
·         Cotton balls and swabs
·         Ear cleanser
·         Benadryl for hypersensitivity reactions
·         Bach Rescue Remedy for stress
·         Homeopathic Aconitum for shock
·         Styptic/clotting powder to stop bleeding from broken toenails
·         A thermometer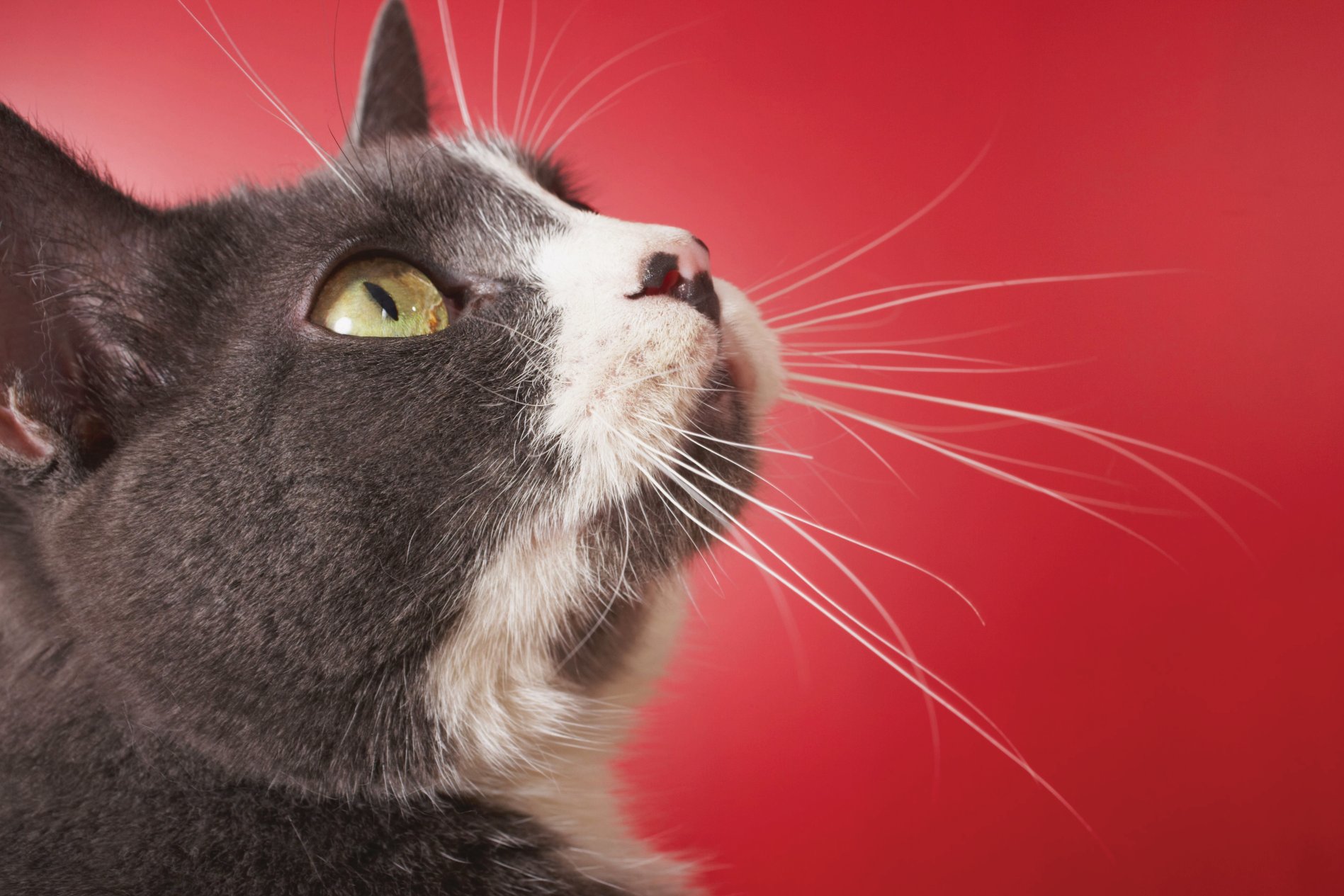 WHY DOES MY CAT DO THAT?
I have been studying Pet Sitter's International Certification Program Coursework to further my education in the areas of pet care, health, behaviors, etc. in order to be the best pet sitter I can possibly be. I wanted to share some of the information I am learning with pet owners, particularly CAT owners in this blog.
Cats are not fond of change, so pet sitting is the best option by far for taking care of a cat while the owner is away. But there are still issues with cats that pet sitters need to recognize, know what's behind the behaviors and how to deal with them.
Our cat companions can be a real challenge at times. Sometimes we just don't understand why our cats are acting strange, or being destructive. As a professional pet sitter, I know that sometimes cats can act differently for a pet sitter than they do with their pet parents. And, I am also owned by 3 cats myself, so I know how perplexing cat behavior can be.
Here are some possible explanations for "WHY do they do it?"


A good example of that is going outside of the litterbox. The cat may have had a sub-clinical medical problem and when you add any sort of stress, it goes over the edge. That's why a problem seems to appear suddenly – out of the blue. An experienced pet sitter can alert you to any changes in litterbox habits that may indicate a health concern that would warrant a check up by your veterinarian.


Some cats you sit for, you may never see. You peek under the bed and there they are! With a cat like that, you don't want to reach in and try to haul it out Believe what it's telling you. If it's looking for a fight, leave it alone. Make sure your pet sitter is experienced in cat behavior in order to make your feline feel relaxed and comfortable while you are away. I find that almost every cat I have cared for comes out eventually to see me, even if I have been told "I will probably never see the cat."


You've got to give a cat an opportunity to be a cat or it will act out. Cats are predatory, playful, territorial. Providing a cat with the attention it needs, whether it be petting, lap time, chasing after toys or laser lights, are all easy outlets for you to provide for your feline friend. Cats need daily interaction with their humans. For social and active kitties you may want to have your sitter visit two times a day.


A lot of people get injured by introducing a cat to a dog by holding it out and saying, "Kitty, meet Doggy." You are the nearest vertical object and that cat wants to get away and high up to safety. At this point, you simply become an obstacle to go over or through. If you try to handle the cat, you'll get bit or scratched. Cat scratches or bites can be very serious – always seek medical attention. Also, it is best to let your cat be the one to initiate contact with a new person in your home at their own comfort level.


Cats are the best blackmail artists in the world. They will meow and meow and they won't give up! They know they'll eventually get the attention they want. A dog will ask for a while, then go away. Not a cat. See if you can figure out what your kitty is asking for. Is it affection? Play time? Wanting to be petted? Note: Sometimes they are just beggars for more treats or food. Be sure you are feeding them a nutritious diet and the proper amount to keep kitty at a healthy weight. But, a couple treats never hurt, right?


Destructive scratching is usually territory marking, exercise or claw sharpening. Be sure you have several scratching posts available for your kitty. Kittens need to be taught where it is appropriate to scratch. I sprinkle cat nip on the areas I want kitty to scratch and I provide vertical and horizontal scratching opportunities in various locations throughout my home.


Cats need a place to "do their business" that is private and away from their feeding areas. The general rule is one litter box per cat, plus one extra if you have multiple cats. They should be placed in different areas of the house and cleaned daily. If you need to change the type of litter you use, it should be done gradually. Cats do not usually like change and may go outside the box when there are sudden changes.
THE "FELINE TOOL BOX"
There are some things that I have found useful in my profession as a cat sitter, as well as sharing my own home with cats.
Feliway. This is a product that uses the facial pheromones of cats to relieve stress and help prevent unwanted behaviors. It seems to help upset cats to become calm. It comes in a spray or a plug-in. I use the spray on my clothes when meeting cats that may be fearful of new people. You can also spray it in their room (never spray on the cat.) The plug-in works well in a room where the cats hang out and are in a stressful condition, such as moving to a new location, fireworks or thunderstorms, pet parent leaving for a trip, etc.
Aluminum Foil. Cats do not like it! You can tape it on an area that you don't want a cat to scratch. Or if a cat is spraying a certain area, put up a sheet of foil there.
Plastic Carpet Runners. This is the type that has the bumps on the back. Turn it upside down. Cats don't like the way that feels and you can use it to keep them off of things or out of certain areas.
Double Sided Tape. If your cat is scratching your furniture or getting up on counters, you might want to try this (or one of the other suggestions).
Spray Bottle. I have found that this works well to stop unwanted behavior – like a cat getting up on counter tops. But when you use it, don't say anything or they will simply relate the negative consequence to your presence. Be sure to reward your cat with treats or praise when doing the behavior you want, like using their scratching post or staying off of the counters.
The Dangers of Antifreeze
My blog this month is a post by Dr. Jeff Grognet and Mike Annan at ACE Academy for Canine Educators. Antifreeze is so deadly that I wanted to highlight the importance of keeping it out of reach from your pets. Without immediate veterinary treatment the prognosis for recovery is very grim. Dogs and cats are very curious by nature so I felt this was extemely important to share. 
Ethylene glycol, the most common type of antifreeze commercially available, has an extremely sweet taste. This means that pets, wildlife, and even children are attracted to it. Unfortunately, ethylene glycol (EG) is also very toxic. Once it is absorbed through the intestinal lining, it is metabolized in the body to a chemical called oxalate. In the blood, oxalate causes little harm, but when it concentrates in the kidney tubules, it forms microscopic crystals. These crystals plug the tubules, block urine flow and shut down urine production. With nowhere to go, toxins build up in the bloodstream and poison the pet. When EG is first consumed, the animal suffers from vomiting and delirium but, in many cases, owners do not notice these symptoms. Over the next few days as kidney function deteriorates, drinking increases significantly. Once toxins reach a toxic level, which is normally three to four days after EG consumption, appetite falls and the legs become weak. Over time (a few more days), the toxins cause extreme lethargy and dullness. Pets can then slip into a coma or begin convulsing. Death soon follows. Treatment, once signs are evident, is considered futile. The kidneys are already damaged beyond repair. The only ones that recover from EG toxicity are ones that are caught consuming EG and treated immediately. If therapy begins within an hour of consumption, the conversion of EG to oxalate can be inhibited and the poisoning averted. The treatment for EG poisoning is administration of ethyl alcohol (the one you drink) intravenously. The high level of ethyl alcohol in the blood saturates the enzyme that converts EG to oxalate and stops oxalate from being created. The EG is eliminated from the body and causes no harm. Alcohol intoxication must be continued for 48 hours. Because EG poisoning is so deadly, it's not surprising it is the number one cause of fatalities in dogs and cats. It is also an issue with children who may find the bright, often yellow container attractive and consume it. This has led to pressure from both veterinarians and animal welfare groups against antifreeze manufacturers and government for change. Years ago, and even now, groups promote the use of the non-toxic antifreeze propylene glycol instead of EG. Labeled as "pet-safe", propylene glycol is slightly more expensive than EG, bit it is a great way to protect dogs. You can ask your mechanic to add this instead of the traditional antifreeze on the next radiator fill up. The other way to protect pets is to make EG unpalatable. This is done by adding a bittering agent. British Columbia was the first province to enact laws protecting dogs from this toxic antifreeze. Legislation took effect January 1,2011 and it makes it mandatory to add an extremely bitter substance to antifreeze and engine coolant. But, this only affects EG sold at the retail level in BC. Though the bittering agent will lessen the appeal of EG to pets, it does not eliminate its toxicity. You still need to be careful when handling or disposing of any antifreeze product. And, a loophole is that mechanics aren't required to use the safe antifreeze because they aren't selling it. So, make sure you know what is added to your radiator.


Dr. Jeff Grognet and Mike Annan
/