Loving In-Home Care For Your Pets
My dogs love going to the dog park to socialize and be off leash. Sometimes they want to play with other dogs or chase balls and other times they would rather just accompany me around the park as I walk or lay down and relax. Either way, we all get to unwind and enjoy ourselves.
Now that summer and warmer weather is here, a lot more people will be taking their dogs to the dog park to socialize and exercise. Here are eight tips for having a happy dog park experience.
Take a pre-park walk. With our busy schedules, we dog owners often use a trip to the dog park as a way to get all that excess energy out of our pups. That means the dogs coming in are at their peak level of energy. This may be the first real exercise they have gotten in hours, sometimes all day. You know this is what happened whenever you see a dog charge through the gate and head face first into trouble. The dog park should be used for socialization as well as mental and physical exercise, and to do that safely a pup needs to come in calm and relaxed. If your dog is unable to enter the park without having any self control, take a pre-park walk around a block or two.
Mind the gates. Many dog parks have at least two gates you have to go through before getting in our out of the main park area. One of the reasons for these gates is to keep unleashed dogs inside. No matter how eager your dog is to get inside and join the fun or to go home, make sure you enter and exit safely. You should only go into the "leashing and unleashing" area when there is no one, or no other dog inside. If someone is already in the process of going in our coming out, stop, step aside, and wait your turn. Always close and secure each gate behind you as you move through it. Just because your dog is ready to move on safely, that doesn't mean a dog on either side of the gate is ready to do the same.
Go leash-free. If a dog park is off-leash, you need to take the leash off your dog. Do so in that area between the two gates when there is no other dog around and you can make sure your dog is calm, cool, and collected before heading in to be with the masses. A dog on a leash, when all others are off, can cause trouble. A leashed dog is a magnet for other dogs to come check out and when that happens the poor pup on the leash can easily get scared because of his inability to react in the way the unleashed dogs do – the ability to get away if needed. This can be a recipe for a brawl.
Stay Calm. When a bunch of humans are put into one area with our furry babies, there can be differences of opinions and protectiveness of our pets. I've seen rational humans morph into insane lunatics in reaction to something or someone. Calm down, take a deep breath, and walk away – do anything that helps you NOT become "that guy." When you put a bunch of dogs together and then add very opinionated owners, you are bound to have a scuffle now and then. As long as no one is hurt, pick yourselves up. shake it off, and move on. Dogs will react to the emotions of the humans around them, especially THEIR humans. When you go crazy, your dog is sure to follow, and that isn't good.
Follow the rules regarding age and keep kids close. Many dog parks prohibit children under a certain age from entering. Even if they are allowed, they need to be closely watched (as in stay right next to them). Just because your dog is good with your kid, that doesn't mean other dogs will be. Letting a child be unsupervised around unfamiliar dogs, who are just being dogs in a park designated for their kind, is unfair and unsafe for both species.
Keep the party small. Be aware of any rules you dog park has limiting the number of dogs one person can bring. Even if there isn't a rule, only take as many dogs as you can watch at once, and reasonably control if things get out of hand.
Leave human food at home. DO NOT bring human food into a dog park – EVER! You are just asking for trouble. And it's also a good idea to leave the dog treats at home too. If other dogs smell the food or dog treats, they may be food-possessive, and this can trigger a fight.
Let the dogs teach each other. The best thing that can happen to a puppy at a dog park is to learn manners from their elders. Puppies may not heed another dog's "get back" warnings and may find themselves being disciplined for their bad behavior. They may yelp, but they are being taught a lesson. If this happens to your puppy, do a quick check to make sure he is ok, but let him walk it off and absorb the lesson. He will be better off when he learns common courtesy. If you tend to be overprotective of your pooch and don't let dog lessons happen, you may be inadvertently teaching your pup to be afraid of other dogs and react negatively. Which is the exact opposite of why you are going to the dog park in the first place.
Do you have any tips for the dog park? Share them in the comments below. 
Kelly's Pet Sitting in Medford, OR can help keep your dog happy during the day by providing daily dog walks while you are at work or on vacation.  We also provide play time which can mentally and physically satisfy your dog's need for stimulation and interaction to help prevent destructive behaviors. 

How Your Pet Sitter Can Help Train Your Puppy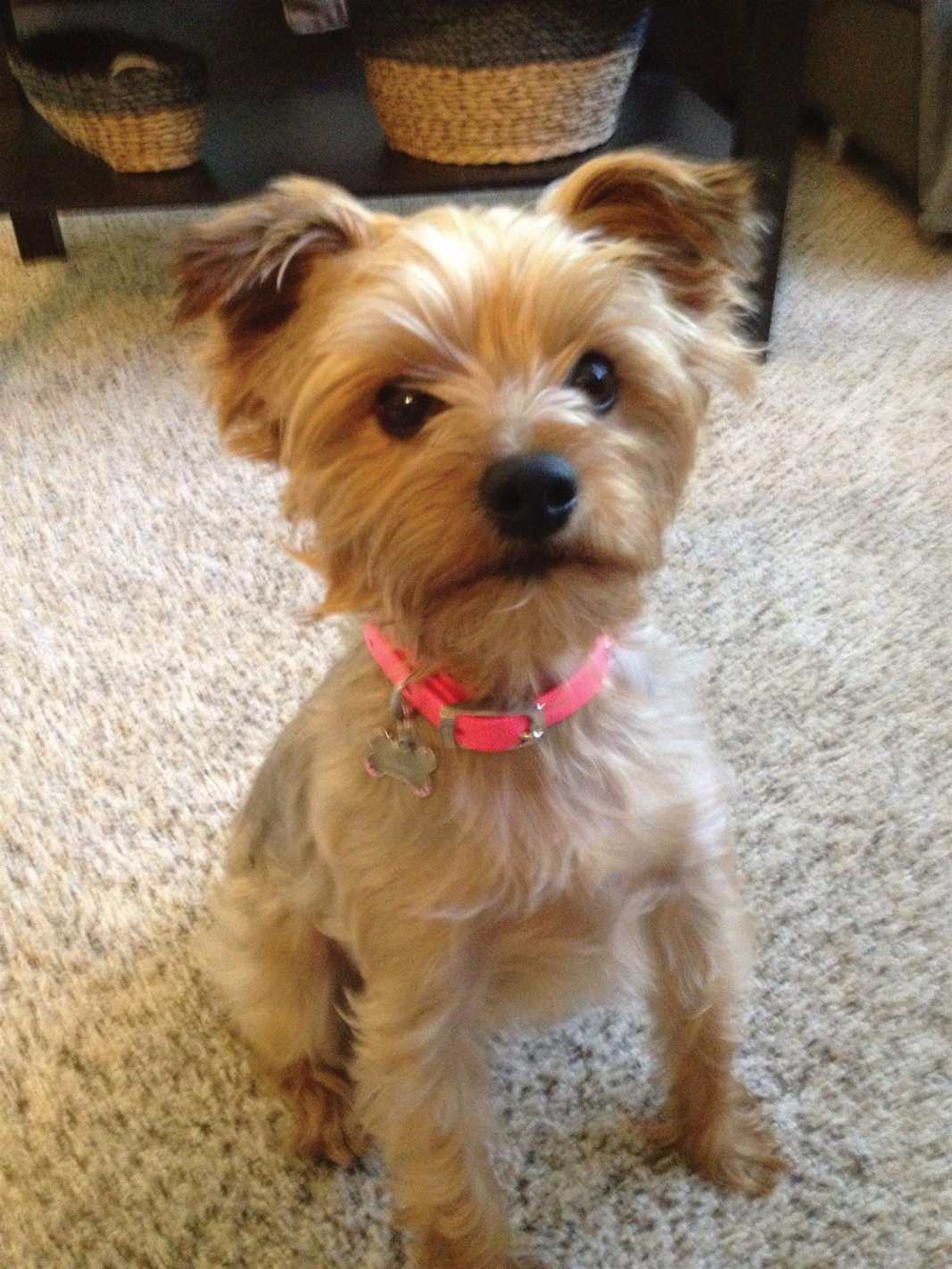 Having a new puppy is such an exciting time! They are so adorable, playful, and well, just FUN.
FACT: Puppies require a LOT of time. A new puppy's needs can be overwhelming and most pet parents have jobs to go to or other responsibilities and just don't have that kind of time in their day; so let the professionals do it for you.
That's where Kelly's Pet Sitting comes in. Our experienced pet sitters understand that your pup needs to stay on schedule in order to have success at potty training and to begin experiencing life in a positive way.
Crate Training
If you are crate training, the rule of thumb is 1 hour in the crate for every 1 month of age. So if you have a 3 month pup, you can only expect him to hold it for 3 hours between potty breaks. We love nothing better than to take them outside, praise them for doing their business and help them understand that their crate is a safe place to hang out. As they grow, their time in the crate can be increased.
As your pup grows, we can work with you if you would like to have an area of your home gated off to contain the pup until we know they are reliable in their potty training. Having a potty trained dog makes everyone's life easier!
Manners/Training
We will work with you while you are training your pup basic commands and manners which is a vital part of raising a puppy to be a polite member of your family. We will discuss with you which words you want to use with your pup to keep it consistent and reinforce these basic commands in a positive way.
Exercise
Young dogs have a tremendous amount of energy! They need time to run and play, chew and receive love and cuddles. We believe that puppies (and all dogs) need a healthy outlet for all of that energy so they don't turn to destructive behaviors in order to entertain themselves. A tired dog is a happy dog!
So, if you have a new puppy that you would like some help with, or even an adult dog who could really use some attention, love and exercise during the day, please contact Kelly's Pet Sitting in Medford, Oregon. We LOVE pets and want to help you to have a happy pet while also fulfilling your daily obligations. Our pet sitters are bonded, insured and background checked for your peace of mind.
/