Loving In-Home Care For Your Pets
THE INS AND OUTS OF PET GROOMING
By Guest Writer Carrie Norberg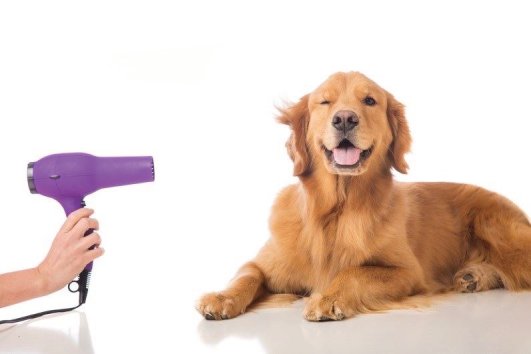 Every pet owner is different when it comes to grooming.  Of course, time and money play a role in how and how often you groom your pet.  Some like to do it themselves and others like the convenience of professional groomers. 
All pets are different too and breeds play a role in the type of grooming needed.  The information and tips below will help you better understand your pet's grooming needs and the options that are available to you.
Breeds dictate the how and what of grooming
These links will inform you of the grooming needs for a variety of dog and cat breeds:
Dogs
Cats
Benefits of professional grooming
All professional groomers boast skilled stylists, professional products, and convenient hours but there are many more benefits.
Health
Professional groomers are trained in, and have extensive experience in identifying and mitigating pet health risks.  They can provide expertise in:
·         Avoiding harm (e.g., trimming nails too close, nipping an ear or skin, detecting skin conditions and parasites, etc.)
·         Discovering early warning signs of illnesses
·         Alleviating human allergies to pets
Well-being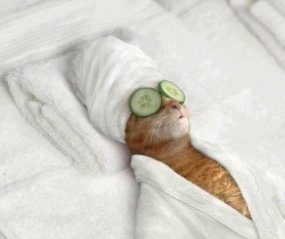 Regular grooming will help your pet feel his or her best and generally make your pet nicer to be around.  And just like us, our pets like to be pampered.   You can choose to let the professionals handle that with services such as:
·         Nail trimming and grinding
·         Removal of tangles, burrs, and mats
·         Flea/tick removal and maintenance
Aesthetics
There are many reasons owners care about appearance, from those who enter their pets in shows to those who just want a nice looking pet.  Professional groomers can help with:
·         Haircuts styled by breed
·         Trendy styling if desired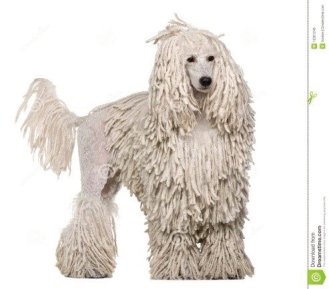 Range of grooming services available
There are service and price ranges to fit every pet owner's need and desires. 
Large pet stores
Going to a large pet store for grooming, like Petco or PetSmart, offers affordable grooming and multiple groomers, making it likely you can get in on pretty much any day you want.  However, expect to leave your pet there where he or she will wait in a kennel for their turn in an often noisy environment.
Boutique pet groomers
There are many in the Medford area to choose from, offering anything from basic grooming services to high-end pampering.  You can make a dedicated appointment time and it's up to you if you'd like to leave your pet longer to meet your schedule.  With so many options, you're likely to find a price range and services that fit you and your pet's needs.
Mobile pet groomers
For a stress-free, convenient, and fast grooming experience, try a mobile pet groomer.  Especially great for senior pets and those who can be a little anxious.   While this option offers a one-on-one experience, most mobile groomers are run just by the business owner and that can mean a limited schedule.  Pricing tends to be higher than other grooming options.
Yelp's list of the 10 best groomers in the Medford area:
Kelly's Pet Sitting in Medford, Oregon can be a great resource for your pets.  We can recommend groomers based on our experience or mobile groomers.  We can also provide pet taxi service to and from your grooming appointments (pending availability.) 
Avoiding Pet Depression
Let's face it; it's becoming a trend that our pets are developing very human-like issues.  Or maybe we just didn't think to notice before.  A generation ago, you never heard about pets getting cancer, and certainly not having the emotional and psychological issues that are becoming so common and often treated medicinally these days.
But pet depression and anxiety are real.  These sweet beings thrive on love and attention.  So it makes sense that they might succumb to the same negative psychological reactions we humans do when encountering stressful situations.  Research shows that leaving them alone for extended periods of time creates true anxiety in our pets.  Let's take a look: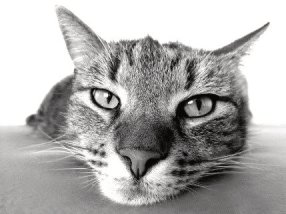 Cats abhor change.  They crave a stable environment where they feel safe and loved.  You are a big part of that stability and when you're away, that is a significant change for them.  Boarding is not often an effective solution since cats are territorial.  They experience stress because not only are you gone but now they are in an unfamiliar environment with the sights, smells, and sounds of other animals to boot.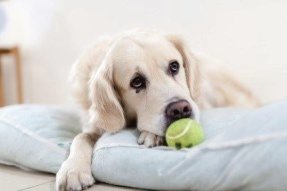 We know that dogs are pack animals and crave companionship.  Regardless of how emotionally healthy you believe your dog to be, he is likely to experience some level of separation anxiety in your absence. While boarding can provide some needed social interaction, there is the risk of aggressive situations and in most cases; your dog is left caged and alone at night in an unfamiliar place.
We care about our pets as if they are family.   We want them to be happy.  But life happens and you need to be away from them sometimes.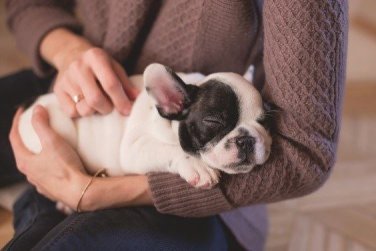 At Kelly's Pet Sitting, it's important to us that your pet is cared for both physically and emotionally while you're away.  We come to your home where they are safe and comfortable, and we spend quality time with them. We recommend at least one visit daily for cats and two to three visits daily for dogs.  Our visits are never less than 30 minutes and we offer 45 and 60 minute visits as well.  We also offer overnights for your pet to get the maximum amount of loving and attention.
Let us relieve the inevitable guilt of leaving your pets.  We treat them like they are our own.

I would like to share this article written by Dr. Karen Becker because being prepared in a pet poisining emergency can mean the difference between life and death for your pet. At Kelly's Pet Sitting in Medford, Oregon, our sitters are aware of the signs of poisoning and know what to do.  Having a professional pet sitter care for your pets gives you an added benefit because we are knowledgable about emergency pet situations and can get your pet to the veterinarian immediately, if needed. 
In 2013, the ASPCA Animal Poison Control Center (APCC) processed nearly 180,000 cases of pets potentially exposed to toxic substances. The APCC has compiled a list of five important tips for handling a pet poisoning emergency in your own household.
Quick Tips for Dealing with a Pet Poisoning Emergency
1.    
Be Ready
Before you ever need them, make sure your veterinarian's phone number, the number of the closest emergency veterinary hospital, and the number for a pet poison center are saved in your phone. The APCC number is 888-426-4435; the Pet Poison Hotline is 800-213-6680.And remember that you may be able to provide important, even life-saving initial treatment at home if you have a 
pet first aid kit
 ready and easily accessible in an emergency.
2.     Keep Your Cool
Maintaining your composure when faced with a pet emergency can be hard to do, but it's really important if you want to insure your furry family member gets the help he needs. If you stay calm, you'll be better able to provide first aid, as well as vital information to the people treating your pet.
3.     Evaluate Your Pet's Condition
It's important to make a clear-eyed observation of your pet's condition. Is she behaving abnormally? Is she bleeding? Is she having trouble breathing? Is she having convulsions or seizures? Is she unresponsive? If you answer "yes" to any of these questions, your pet needs immediate medical attention. Call your vet or the nearest emergency animal hospital and alert them that you're on your way.
4.     Be Prepared to Answer Questions
What is the toxic substance you know or suspect your pet ingested? Either pack up the substance itself (this is ideal), or write down the exact name of the product or medication. You'll also want to write down the strength (typically in milligrams) of the drug, the concentration of active ingredients in herbicides or pesticides and the EPA registration number, and any other information you think might help the veterinarian who will be treating your pet. When did the poisoning happen? Did you catch your pet actually ingesting the substance? Has your pet vomited? If so, did she vomit up any of the poison or packaging?
5.     Be Proactive
If you know or suspect your pet has ingested a poison, don't wait for symptoms before seeking help. Time is of the essence in preventing the poison from being absorbed by your pet's body. The faster you are able to treat your furry companion at home (with guidance from your vet or a pet poison hotline), or get her to a veterinarian, the better her chances for survival and a full recovery. By Dr. Karen Becker
SYMPTOMS THAT DOG AND/OR CAT OWNERS SHOULD NOT IGNORE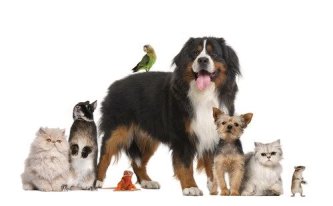 This is Part 1 in a 2 part series of symptoms that dog and/or cat owners should not ignore, and should seek veterinary attention right away. They are not in order of importance, as they are all important.
In these tough economic times, pet owners are looking for ways to save money on their pets. Unfortunately, this also leads people to delay seeking medical care because they're uncertain if a visit to the vet is absolutely necessary. Most people know if a pet has collapsed, had a seizure, is bleeding, bloated, unable to walk, or has been injured they should see their veterinarian quickly.  But what about other, more subtle symptoms? When should you absolutely, positively take your pet to the veterinarian?  
We all want our pets to be healthy and well, but there are times in every pet parent's life when one of our beloved pets may have an illness, injury, or medical condition necessitating a trip to their veterinarian.  I had the pleasure of speaking to Dr. Dwight Sinner of Siskiyou Veterinary Hospital in Medford, Oregon. *For more information, see bottom of blog*.   Dr. Sinner was kind enough to list the following symptoms in your dog or cat that pet parents should NEVER ignore and should contact their veterinarian right away.
Vomiting and/or diarrhea   Diarrhea:  A single bout of diarrhea is generally not a concern in dogs, but if it persists for more than a day, it can lead to dehydration, or it may indicate an underlying health issue and should be checked out by your veterinarian.  Bring your dog to the vet if his diarrhea continues for more than a day, or if you observe lethargy, vomiting, fever, dark-colored or bloody stools, straining to defecate, decreased appetite or unexplained weight loss.  Contact your veterinarian immediately if you notice your puppy has diarrhea, as it can be an important indicator of serious diseases in young dogs.  There are many causes of diarrhea in dogs.  Some of them include: change in diet or food intolerance, ingestion of spoiled food, poisonous substances or toxic plant material, ingestion of an object.  Diarrhea can also be due to an allergic reaction, bacterial or viral infection, internal parasites, inflammatory bowel disease, kidney or liver disease, cancer or tumors of the digestive tract, colitis or gastroenteritis.  Stress can also cause diarrhea so having your pet sitter monitor your dog for diarrhea is very important since being away from you can cause stress.  Vomiting:  An occasional, isolated bout of vomiting may not be of concern. However, frequent or chronic vomiting can be a sign of a more serious condition such as colitis, intestinal obstruction or parvovirus.  If your dog's vomiting is not an isolated incident, please bring him to the vet right away for a complete exam and diagnostic testing. Any of the following symptoms along with the vomiting would indicate contacting your vet right away: diarrhea, dehydration, lethargy, blood in vomit, weight loss, change in appetite , increase or decrease in thirst or urination.  Your professional pet sitter at Kelly's Pet Sitting will monitor your dog's food and water intake, bowel and bladder habits and keep you and your veterinarian informed of any change in habits.
Seizures or convulsions Seizures can look like a twitch or uncontrollable shaking and can last from less than a minute to several minutes.  Some of the causes of seizures are: epilepsy, eating poison, liver or kidney disease, low or high blood sugar, strokes, or other conditions.  When the seizure stops they usually appear confused and unsteady.  Call your veterinarian right away to have him evaluated.  Some dogs may need to take medication to help control the seizures.  Your professional pet sitter will be able to administer medication while you are away and to notice any seizures and let you and your veterinarian know what transpired. 
Blood in urine or stool  If you notice your cat litter box has any blood in urine or stool, or if you notice blood in urine or stool of your dog, contact your veterinarian right away. There are many illnesses that may be causing this and it is best to get your pet evaluated and treated as soon as possible.  Your Professional Pet Sitter monitors your pet's stools for any sign of illness.
Not eating for 1-2 days Because loss of appetite in dogs or cats can indicate illness, it is important to seek veterinary care if you notice changes in your pet's eating habits, especially if your dog usually gobbles up their food & suddenly does not eat.  We have noticed in our pet sitting service that some pets may not eat the first day or possibly, the second day their owners are away.  We also know of various methods that may help your pet to eat.  At Kelly's Pet Sitting, we ask if your pet normally nibbles or gobbles their food so we can maintain records of how your pet is eating.  That way, we can keep you informed and seek veterinary care if needed. We send daily updates to let you know how your pet is doing for your peace of mind.
Inability or painful urination and defecation There are many causes of inability or painful urination or defecation.  The treatment might be as simple as feeding a high fiber diet, giving plenty of water and laxatives as prescribed by your vet.  But it could be something more serious.  Get to know your pet's normal pee & poop schedules so you can determine what is normal for your pet.  When you hire Kelly's Pet Sitting to care for your pets, we always monitor your pet's elimination and look for any signs of abnormality so we can alert the pet parent and take your pet to your veterinarian if indicated.
Unexpected weight loss or weight gain If you are feeding a regular, healthy diet to your pet that is appropriate to their breed, activity level, and size and suddenly your pet has an unexpected weight loss or gain, it is imperative that you take your pet for an exam with your veterinarian.  There are many causes for this ranging from thyroid disorders to diabetes, and many others. Your vet will let you know what diet and/or meds your pet may need in order to maintain their weight and health.
Increases in water drinking or urination or accidents in the house If you notice your pet drinking more water than is normal for them, or suddenly having accidents in the house with a house-trained dog, this can signal a lot of potential problems. For cats that are suddenly urinating outside of their litter box, this could be a symptom of a urinary tract infection, or other problem.  Excessive water intake and urination could be a sign of diabetes, kidney disease or other problem in your pet.  Please have your pet evaluated by your veterinarian, who will provide treatment. 
Weakness or collapse  In hot weather, heat stroke is a definite possibility. Pets can get dehydrated quickly, so give them plenty of water if it is hot outdoors.  And keep them in a shady place out of the sun and be careful not to over-exercise them in the heat.  Keep them indoors when it is extremely hot.  Be especially careful with brachycephalic dogs (dogs with short noses) such as pugs, boxers, or any dog with a short snout, etc.) as they cannot breathe as easily as other dogs. If your dog should show signs of weakness or collapse, contact your veterinarian immediately.
Red or painful eyes and/or loss of vision Examine your dog and cat eyes and lids for signs of redness, discharge, cloudiness or change in eye color.  Be sure to protect your dog's eyes from shampoo during bathing and please drive with your dog's head inside of the vehicle, as debris or insects, as well as the wind drying out their eyes, can cause injury. If you notice your pet bumping into things, have your veterinarian do an exam.  They may have cataracts or other eye problems affecting their vision.
Tumors or lumps  You may be snuggled up with your canine buddy, and all of a sudden, you notice a lump. Before you freak out that it may be cancer, realize that most lumps are fatty tumors, and are more common in older pets.  Often these are benign, meaning not cancerous.  Fewer than half of lumps and bumps you find on a dog are malignant, or cancerous.  Still, it is best to let your vet evaluate the lump to determine if it is nothing to worry about or something that needs to be further evaluated.
*Dr. Dwight Sinner graduated from the Washington State University College of Veterinary Medicine in Pullman, WA in 1982.  He has owned Siskiyou Veterinary Hospital since 1984.  He has special interests in dog and cat surgery, dental procedures, and knee stabilization procedures.  Siskiyou Veterinary Hospital is open Monday-Friday, 8:00 AM – 5:30 PM, and Saturdays, 8:00 AM – Noon and 1:00 PM – 4:00 PM.  After hour emergencies are referred to the Southern Oregon Veterinary Specialty Center at (541) 282-7711.  In his spare time, he enjoys time with his family, bicycling, hiking, and volunteering at his church.
DISCLAIMER: Of course, this list cannot explain every symptom that could indicate an emergent situation, so if in doubt, ALWAYS call your vet if you have concerns. 
At Kelly's Pet Sitting in Medford, Oregon we have every client fill out a Veterinary Authorization listing the name and contact information for their vet, as well as names and descriptions of their pets.  All of our pet sitters are experienced in what symptoms to look for in your pets while in our care and to contact you and/or your veterinarian for advice and/or treatment.  We also have the number of the Emergency Vet in Medford should your veterinarian not be able to see your pet after hours
Southern Oregon Veterinary Specialty Center 541-282-7711.  Pet Poison Number (1-888-426-4435 or 1-800-548-2423.  Sources: pet.webmd.com, dogtime.com

This website has some great blogs about dogs and he supports dog adoption and education for dog owners everywhere.  He had some great questions about Kelly's Pet Sitting in Medford, OR that I wanted to share with my readers.


How long have you been doing this and what led you to get into this business?
I have been pet sitting in the Medford, OR area for 10 years and am now in my 5 year doing this on a full time basis.  3 years ago I started hiring staff because the demand for our services was more than 1 person could handle.  We now have 2-4 pet sitters available at any given time. 
WHY I started this business: Years ago, when my husband and I were traveling out of state to visit relatives, we took our dog Kacie to a local kennel. She did not do well there, even though it was a reputable kennel.  She was so stressed and wouldn't eat or play – just shut down.  I knew there had to be a better way, so I started Kelly's Pet Sitting to offer care for pets in their own homes, where they are most comfortable.  I have found that pets are less stressed when they are in familiar surroundings and stay on their normal routine.
What do you like most about your job?
Caring for pets is my passion.  So, not only am I able to spend my days with cats, dogs, rabbits, birds and other pets, I know I am helping pet parents.  So many people have told me that they did not want to leave their pets in a kennel or impose on family or friends to watch their pet.  Once they found us, they are so relieved to have the peace of mind knowing their pets have a professional pet sitter caring for them.
Have you ever had to care for an animal that was difficult to handle?
The most difficult animals for us are that ones that are afraid of having someone new in their home.  We have had cats that are wary of strangers and hide under the bed.  We do more than just feed and clean the litter box.  We love and understand cats, and in most cases we are able to help the kitty feel comfortable enough to come out and make friends with us.  We also encounter dogs who are nervous or shy and we spend the time with them helping them to be calm and confident.  Some of these dogs need extra attention to get them to eat.  We sit with them and hand feed them if necessary until they begin to trust us. 
Another challenge is dogs that pull on their leash during walks.  For these dogs, we have been able to help by using positive reward methods or no-pull harnesses which do not cause any pain to the dog.  We always try to make dog walks fun, and keep dogs safe on their walks.  
Why do you think your customers keep coming back to you?
Our clients tell us that they love the peace of mind we offer.  They know they can count on us to be trustworthy, and give compassionate care to their precious pets.  We send daily text messages to let them know how their pets are doing, so they don't worry.  We do not cancel on them last minute.  We are open 7 days per week, all year long – EVEN Holidays!  They also like that we are trained in pet first aid and know how to handle sickness or injury and take the pets to their veterinarian if needed.
What is the toughest part of your job?
The toughest part of this job is when clients move out of our area or a pet we have cared for passes away.  We have developed a bond with the animals we care for and we grieve for them as if we lost one of our own pets.
What area do you service?
We are in Southern Oregon and service communities in Medford, Central Point and Jacksonville, Oregon. 
Any advice for people wanting to start a business like yours in their area?
Having a full time pet sitting business is the most rewarding work I have ever done, and is also one of the most challenging things I have ever done.  If you have a genuine love for animals, are willing to often work 7 days per week, including holidays, this career may be the right fit for you.  I recommend volunteering at an animal shelter to gain experience with handling many different personalities.  You should have a knowledge of animal care, know symptoms of illness, understand dog body language, and have pet first aid training.  Operating a professional pet sitting business may require a business license for your city, and you should absolutely have pet sitting insurance and bonding. I recommend joining an organization for professional pet sitters, such as Pet Sitters International (aka PSI) which we belong to.  They offer resources and ongoing education to pet sitters and pet business owners that can help you get started on the right PAW!
How do our listeners contact you?
MEOWY CHRISTMAS AND YAPPY NEW YEAR FROM KELLY'S PET SITTING!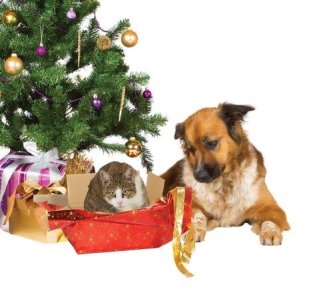 With the holidays here and all those yummy treats being passed around, does your dog or cat look at you with pleading eyes?  I know mine do, but we try to limit human food for our pets.  So, I thought it would be fun to share some dog and cat treat recipes you can make at home.  That way you can spoil your pets a little too.  With all of the pet food and treat recalls happening, it's hard to know which brand of treats you can trust!  The four-legged members of your family will be so happy you took the time to show you care by providing them with wholesome treats.  Moderation is important.  Please remember:  These are treats and should not be substituted for the main course.  Use in moderation – Do not exceed 1/10 of your dog's diet.  Caution: If your dog has known food allergies or is on a restricted diet, consult your veterinarian before preparing and serving any of these recipes.  So without further ado, let's "dig" right in!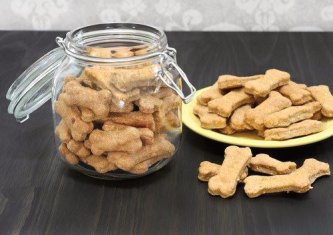 CINNABONE – The perfect bone for the dog with a sweet tooth!
2 TBS Honey                                       1/2 cup Milk                                   1/2 tsp Cinnamon                                 1/2 cup Wheat Germ
2 TBS Molasses                                    1/2 cup Brewer's Yeast*
2 TBS Vegetable Oil                            *look in health food section
1-1/2 cup Whole Wheat Flour
Preheat oven to 350 degrees.  In a large bowl, mix together honey, molasses, oil, milk and cinnamon.  Gradually add flour, yeast, and wheat germ.  Roll dough to 1/4" thickness and use cookie cutter to cut into shapes.  Bake at 350 degrees on an ungreased cookie sheet for 20 minutes or until bottoms are brown.  Depending on size of cookie cutter, makes 1 to 1-1/2 dozen.
P-NUT BUTTER/BANANA COOKIES - Your Pup will not be able to resist!
1/2 cup Peanut Butter                   1/2 cup Wheat Germ
1/2 cup Mashed Banana               1-1/2 cups Whole Wheat Flour
1 large Egg
Preheat oven to 350 degrees.  Combine peanut butter, banana and egg in a large bowl.  Stir well.  Gradually add wheat germ and whole wheat flour.  Roll out dough to 1/4 inch thickness and cut with cookie cutter.  Bake on ungreased cookie sheet at 350 degrees for 35 minutes.  Makes about 1 dozen.

PUMPKIN DOG BISCUITS – Perfect for the Holidays!
 2 Eggs                                                    1/4 tsp Sea Salt
1/2 cup Canned Pumpkin             2-1/2 cups Brown Rice Flour *
2 TBS Dry Milk Powder                   1 tsp Dried Parsley (optional)
Preheat oven to 350 degrees.  In large bowl, whisk together eggs and pumpkin to smooth.  Stir in dry milk, salt, and dried parsley.  Add brown rice flour gradually with spatula or hands to form a stiff, dry dough.  Turn out onto lightly floured surface and if dough is still rough, briefly knead and press to combine.  Roll dough to 1/4 inch thickness and cut with cookie cutter into shapes.  Place on ungreased cookie sheet at 350 degrees for 20 minutes.  Turn biscuits over, then bake an addition 20 minutes. 
·         Brown rice flour gives the biscuits crunch and promoters better dog digestion.  Some dogs have allergies and do not tolerate wheat.
CHICKEN JERKY – You won't have to worry about China Products!
Slice chicken strips into long thin strips. (TIP: Chicken that is partially frozen slices much easier)  Place on greased cookie sheet (I use PAM spray).  Bake 3+ hours at 180 degrees.  Let cool and store in plastic bags.  Can be frozen for later.
AND LET'S NOT FORGET ABOUT OUR FURRY KITTY FRIENDS!
KITTY TUNA DREAMS – Your kitty will love these treats!
1/2 tsp Vegetable oil, or more as needed. 2 eggs, beaten
1 cup canned tuna in oil                                                 1 tsp Brewer's Yeast (optional)
2 cups bread crumbs
NOTE:  Recipe directions are for serving size of 72 (double batch)
Preheat oven to 350 degrees.  Lightly grease baking sheet with vegetable oil.  Drain tuna and reserve oil;  add enough vegetable oil to make 1/4 cup total.  Combine tuna, reserved oil, bread crumbs, eggs, and Brewer's Yeast in a bowl.  Drop 1/4 teaspoon of tuna mixture 1 inch apart on baking sheet.  Bake about 10 minutes.  Cool biscuits and store covered in the refrigerator. 
FROM OUR FAMILY TO YOURS, MAY YOU AND YOUR PETS HAVE A PEACEFUL AND MERRY HOLIDAY SEASON!
Kelly's Pet Sitting in Medford, OR is open 365 days a year – That's right!  We care for your pets during the holidays so you can travel and enjoy your out of town family.  We do appreciate advance notice for holidays, as we do get fully booked at those times.  Go to our website for more information:
www.kellyspetsitting.net
.  You can contact us at:
[email protected]
or call: 541-601-7461.
LINKS:
Here is a link to "Bake A Bone Dog Treat Maker" on Amazon
Link to Dog Treat Recipe Books on Amazon

REVIEWS of Kelly's Pet Sitting, Medford, OR
Our goal is to provide the very best pet care available and to give our clients peace of mind while they are away. We love getting positive reviews and our clients say it best. I would like to share with you a few of these reviews from some of our very satisfied clients.
8/6/2012
Kelly has taken care of my pets several times now. She is an amazing person who understands the needs of both the owner and their pets. I love the texting service of a daily update. When I return home my pets are happy and well taken care of. - Gigi M. Medford, OR 97501
2/10/2013
We have used Kelly's Pet Sitting Service several times now and we are very impressed with the level of quality and caring that she gives to our two dogs and our cat. We recommend her to anyone who is seeking the same. It should be noted that I rarely endorse someone, so, I admit that she has impressed us. - John M., Medford, OR 97501
10/2014
Thank you for the pictures. I also want to thank you for your great care of Cody and Maddie. We both commented after you left that we had never seen them so content and calm at the motel You truly have a gift with animals. If we are ever in a similar situation, you will be the first one we call. - Jacky O, Motel Client – Quality Inn, Medford 97504
10/7/2014
Thank you for being there. When I know you are coming over to check on our two fur-babies I don't worry when we are gone. Thank you again. - Laurie P., Medford, OR 97504
12/29/2014
I look forward to our ongoing "work" relationship It is such an important one, and will be for years to come, as we will utilize your services often! It is so nice to finally have someone reliable, personable, and trustworthy to watch our pets, and stay in our home, and not have to worry. You are a "Gem" for the work you do. - Patrick C., Jacksonville, OR 97530
3/30/15
Thanks so much! Such an amazing service you guys provide. Really appreciate it! - Danielle G, Medford 97501
This is just a sampling of the compliments we receive for our devoted care of pets. We are a small family owned business of experienced professional pet sitters and we are licensed, bonded, insured for your protection. If you would like to have the feeling of trust that comes from knowing your pet sitter has everything handled while you are away, give us a call to set up your complimentary "meet and greet". 541-601-7461.
My dogs love going to the dog park to socialize and be off leash. Sometimes they want to play with other dogs or chase balls and other times they would rather just accompany me around the park as I walk or lay down and relax. Either way, we all get to unwind and enjoy ourselves.
Now that summer and warmer weather is here, a lot more people will be taking their dogs to the dog park to socialize and exercise. Here are eight tips for having a happy dog park experience.
Take a pre-park walk. With our busy schedules, we dog owners often use a trip to the dog park as a way to get all that excess energy out of our pups. That means the dogs coming in are at their peak level of energy. This may be the first real exercise they have gotten in hours, sometimes all day. You know this is what happened whenever you see a dog charge through the gate and head face first into trouble. The dog park should be used for socialization as well as mental and physical exercise, and to do that safely a pup needs to come in calm and relaxed. If your dog is unable to enter the park without having any self control, take a pre-park walk around a block or two.
Mind the gates. Many dog parks have at least two gates you have to go through before getting in our out of the main park area. One of the reasons for these gates is to keep unleashed dogs inside. No matter how eager your dog is to get inside and join the fun or to go home, make sure you enter and exit safely. You should only go into the "leashing and unleashing" area when there is no one, or no other dog inside. If someone is already in the process of going in our coming out, stop, step aside, and wait your turn. Always close and secure each gate behind you as you move through it. Just because your dog is ready to move on safely, that doesn't mean a dog on either side of the gate is ready to do the same.
Go leash-free. If a dog park is off-leash, you need to take the leash off your dog. Do so in that area between the two gates when there is no other dog around and you can make sure your dog is calm, cool, and collected before heading in to be with the masses. A dog on a leash, when all others are off, can cause trouble. A leashed dog is a magnet for other dogs to come check out and when that happens the poor pup on the leash can easily get scared because of his inability to react in the way the unleashed dogs do – the ability to get away if needed. This can be a recipe for a brawl.
Stay Calm. When a bunch of humans are put into one area with our furry babies, there can be differences of opinions and protectiveness of our pets. I've seen rational humans morph into insane lunatics in reaction to something or someone. Calm down, take a deep breath, and walk away – do anything that helps you NOT become "that guy." When you put a bunch of dogs together and then add very opinionated owners, you are bound to have a scuffle now and then. As long as no one is hurt, pick yourselves up. shake it off, and move on. Dogs will react to the emotions of the humans around them, especially THEIR humans. When you go crazy, your dog is sure to follow, and that isn't good.
Follow the rules regarding age and keep kids close. Many dog parks prohibit children under a certain age from entering. Even if they are allowed, they need to be closely watched (as in stay right next to them). Just because your dog is good with your kid, that doesn't mean other dogs will be. Letting a child be unsupervised around unfamiliar dogs, who are just being dogs in a park designated for their kind, is unfair and unsafe for both species.
Keep the party small. Be aware of any rules you dog park has limiting the number of dogs one person can bring. Even if there isn't a rule, only take as many dogs as you can watch at once, and reasonably control if things get out of hand.
Leave human food at home. DO NOT bring human food into a dog park – EVER! You are just asking for trouble. And it's also a good idea to leave the dog treats at home too. If other dogs smell the food or dog treats, they may be food-possessive, and this can trigger a fight.
Let the dogs teach each other. The best thing that can happen to a puppy at a dog park is to learn manners from their elders. Puppies may not heed another dog's "get back" warnings and may find themselves being disciplined for their bad behavior. They may yelp, but they are being taught a lesson. If this happens to your puppy, do a quick check to make sure he is ok, but let him walk it off and absorb the lesson. He will be better off when he learns common courtesy. If you tend to be overprotective of your pooch and don't let dog lessons happen, you may be inadvertently teaching your pup to be afraid of other dogs and react negatively. Which is the exact opposite of why you are going to the dog park in the first place.
Do you have any tips for the dog park? Share them in the comments below. 
Kelly's Pet Sitting in Medford, OR can help keep your dog happy during the day by providing daily dog walks while you are at work or on vacation.  We also provide play time which can mentally and physically satisfy your dog's need for stimulation and interaction to help prevent destructive behaviors. 

/