Loving In-Home Care For Your Pets
Avoiding Pet Depression
Let's face it; it's becoming a trend that our pets are developing very human-like issues.  Or maybe we just didn't think to notice before.  A generation ago, you never heard about pets getting cancer, and certainly not having the emotional and psychological issues that are becoming so common and often treated medicinally these days.
But pet depression and anxiety are real.  These sweet beings thrive on love and attention.  So it makes sense that they might succumb to the same negative psychological reactions we humans do when encountering stressful situations.  Research shows that leaving them alone for extended periods of time creates true anxiety in our pets.  Let's take a look: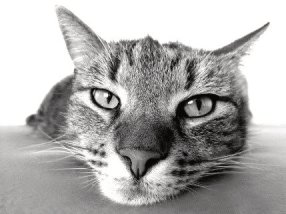 Cats abhor change.  They crave a stable environment where they feel safe and loved.  You are a big part of that stability and when you're away, that is a significant change for them.  Boarding is not often an effective solution since cats are territorial.  They experience stress because not only are you gone but now they are in an unfamiliar environment with the sights, smells, and sounds of other animals to boot.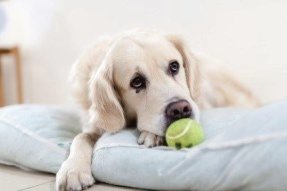 We know that dogs are pack animals and crave companionship.  Regardless of how emotionally healthy you believe your dog to be, he is likely to experience some level of separation anxiety in your absence. While boarding can provide some needed social interaction, there is the risk of aggressive situations and in most cases; your dog is left caged and alone at night in an unfamiliar place.
We care about our pets as if they are family.   We want them to be happy.  But life happens and you need to be away from them sometimes.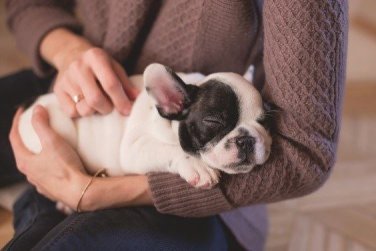 At Kelly's Pet Sitting, it's important to us that your pet is cared for both physically and emotionally while you're away.  We come to your home where they are safe and comfortable, and we spend quality time with them. We recommend at least one visit daily for cats and two to three visits daily for dogs.  Our visits are never less than 30 minutes and we offer 45 and 60 minute visits as well.  We also offer overnights for your pet to get the maximum amount of loving and attention.
Let us relieve the inevitable guilt of leaving your pets.  We treat them like they are our own.

This is a comprehensive pet first aid list complied by Dr. Becker that I want to share with my pet sitting friends. As a professional pet sitter, I have had pet first aid training and also carry a well-stocked pet first aid kit in my car.  At every visit, the sitters at Kelly's Pet Sitting will assess you furry friend's health and we are prepared for emergencies if they should arise. 
By Dr. Becker
If you're like most people, having a first aid kit handy is not something you're terribly concerned about -- until you really need one. And a first aid kit for four-legged family members may be the furthest thing from your mind.
But when faced with an emergency involving a beloved family pet, many people literally cannot think straight. And the more dire the situation, the less able they are to be effective. That's why having a pet first aid kit prepared and easily accessible for emergencies is an excellent idea. It can take some of the guesswork and wheel spinning out of the equation, while also providing tools that can help you help your pet.
And what you might not realize is that a pet first aid kit is a snap to put together, and you never know -- it might just help you save the life of your precious companion one day.
Getting Started: A Clear Plastic Container and an Emergency Phone List
It's a good idea to keep the contents of your pet's first aid kit in a clear plastic container so that one quick glance will tell you you've found what you're looking for. A very inexpensive solution is a good-sized plastic zipper bag big enough to hold the supplies listed below, including a bath size cotton towel.
The first thing you'll need for your kit is an emergency telephone list with the following information:
·         The phone number and address of your pet's veterinarian.
·         The phone number and address (and directions, if necessary) to the closest emergency animal hospital.
·         The phone number of your local animal ambulance or transportation service, if one is available.
·         The Animal Poison Control hotline at 1-888-426-4435.
You can either tape the list to the outside of the kit, or place it inside, positioned where you can read it without even having to open the kit.
Recommended Supplies for Your Pet's First Aid Kit
A muzzle the right size for your pet. It may seem cruel to place a muzzle on a sick or injured pet, but it's important to protect the humans handling and caring for the animal. The most docile, gentle pets in the world can become snappish out of fear or due to pain.
A collar or harness and leash.
A pair of tweezers for splinter or tick removal.
A nail trimmer or clipper.
A pair of blunt-tipped scissors to trim hair away from a wound, or to clip out foreign material caught in your pet's fur.
Pre-soaked povidone iodine (Betadine) pads to clean out cuts, wounds or abrasions, and bottled water. The wound should be flushed with water after using the pre-soaked pads.
Saline solution. Regular human contact lens saline drops can be used to flush out dirt, sand or other irritants from your pet's eye. It can also be used to flush away debris from a cut or scrape.
Triple antibiotic ointment to apply to a wound after it has been cleaned with povidone iodine and flushed with water.
Sterile water-soluble lubricating jelly. You can apply water-soluble lubricating jelly around your pet's eyes if you need to use soap or povidone iodine to clean a wound close to the eyes.
Sterile non-stick pads to cover a wound before bandaging.
Bandage material, either elastic bandages or gauze to hold a non-stick pad in place over a wound.
Hydrogen peroxide 3%
 to 
induce vomiting
, but only if your vet or the Animal Poison Control hotline instructs you to do so. Always call your vet or the hotline if you believe your dog or cat may have ingested a toxic substance. Hydrogen peroxide should not be used to clean a wound, as it is known to actually slow the healing process.
A clean cotton towel that can serve multiple purposes, from a pressure bandage, to a blanket, to a sling to lift a larger pet that isn't able to walk.
A flashlight. Sometimes a bright light source can help you more readily identify that thorn in your pet's paw or the tiny tick in between her toes.
Other Items You Might Want to Include:
·         Cotton balls and swabs
·         Ear cleanser
·         Benadryl for hypersensitivity reactions
·         Bach Rescue Remedy for stress
·         Homeopathic Aconitum for shock
·         Styptic/clotting powder to stop bleeding from broken toenails
·         A thermometer
SYMPTOMS THAT DOG AND/OR CAT OWNERS SHOULD NOT IGNORE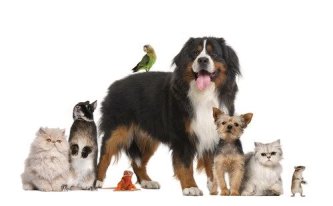 This is Part 1 in a 2 part series of symptoms that dog and/or cat owners should not ignore, and should seek veterinary attention right away. They are not in order of importance, as they are all important.
In these tough economic times, pet owners are looking for ways to save money on their pets. Unfortunately, this also leads people to delay seeking medical care because they're uncertain if a visit to the vet is absolutely necessary. Most people know if a pet has collapsed, had a seizure, is bleeding, bloated, unable to walk, or has been injured they should see their veterinarian quickly.  But what about other, more subtle symptoms? When should you absolutely, positively take your pet to the veterinarian?  
We all want our pets to be healthy and well, but there are times in every pet parent's life when one of our beloved pets may have an illness, injury, or medical condition necessitating a trip to their veterinarian.  I had the pleasure of speaking to Dr. Dwight Sinner of Siskiyou Veterinary Hospital in Medford, Oregon. *For more information, see bottom of blog*.   Dr. Sinner was kind enough to list the following symptoms in your dog or cat that pet parents should NEVER ignore and should contact their veterinarian right away.
Vomiting and/or diarrhea   Diarrhea:  A single bout of diarrhea is generally not a concern in dogs, but if it persists for more than a day, it can lead to dehydration, or it may indicate an underlying health issue and should be checked out by your veterinarian.  Bring your dog to the vet if his diarrhea continues for more than a day, or if you observe lethargy, vomiting, fever, dark-colored or bloody stools, straining to defecate, decreased appetite or unexplained weight loss.  Contact your veterinarian immediately if you notice your puppy has diarrhea, as it can be an important indicator of serious diseases in young dogs.  There are many causes of diarrhea in dogs.  Some of them include: change in diet or food intolerance, ingestion of spoiled food, poisonous substances or toxic plant material, ingestion of an object.  Diarrhea can also be due to an allergic reaction, bacterial or viral infection, internal parasites, inflammatory bowel disease, kidney or liver disease, cancer or tumors of the digestive tract, colitis or gastroenteritis.  Stress can also cause diarrhea so having your pet sitter monitor your dog for diarrhea is very important since being away from you can cause stress.  Vomiting:  An occasional, isolated bout of vomiting may not be of concern. However, frequent or chronic vomiting can be a sign of a more serious condition such as colitis, intestinal obstruction or parvovirus.  If your dog's vomiting is not an isolated incident, please bring him to the vet right away for a complete exam and diagnostic testing. Any of the following symptoms along with the vomiting would indicate contacting your vet right away: diarrhea, dehydration, lethargy, blood in vomit, weight loss, change in appetite , increase or decrease in thirst or urination.  Your professional pet sitter at Kelly's Pet Sitting will monitor your dog's food and water intake, bowel and bladder habits and keep you and your veterinarian informed of any change in habits.
Seizures or convulsions Seizures can look like a twitch or uncontrollable shaking and can last from less than a minute to several minutes.  Some of the causes of seizures are: epilepsy, eating poison, liver or kidney disease, low or high blood sugar, strokes, or other conditions.  When the seizure stops they usually appear confused and unsteady.  Call your veterinarian right away to have him evaluated.  Some dogs may need to take medication to help control the seizures.  Your professional pet sitter will be able to administer medication while you are away and to notice any seizures and let you and your veterinarian know what transpired. 
Blood in urine or stool  If you notice your cat litter box has any blood in urine or stool, or if you notice blood in urine or stool of your dog, contact your veterinarian right away. There are many illnesses that may be causing this and it is best to get your pet evaluated and treated as soon as possible.  Your Professional Pet Sitter monitors your pet's stools for any sign of illness.
Not eating for 1-2 days Because loss of appetite in dogs or cats can indicate illness, it is important to seek veterinary care if you notice changes in your pet's eating habits, especially if your dog usually gobbles up their food & suddenly does not eat.  We have noticed in our pet sitting service that some pets may not eat the first day or possibly, the second day their owners are away.  We also know of various methods that may help your pet to eat.  At Kelly's Pet Sitting, we ask if your pet normally nibbles or gobbles their food so we can maintain records of how your pet is eating.  That way, we can keep you informed and seek veterinary care if needed. We send daily updates to let you know how your pet is doing for your peace of mind.
Inability or painful urination and defecation There are many causes of inability or painful urination or defecation.  The treatment might be as simple as feeding a high fiber diet, giving plenty of water and laxatives as prescribed by your vet.  But it could be something more serious.  Get to know your pet's normal pee & poop schedules so you can determine what is normal for your pet.  When you hire Kelly's Pet Sitting to care for your pets, we always monitor your pet's elimination and look for any signs of abnormality so we can alert the pet parent and take your pet to your veterinarian if indicated.
Unexpected weight loss or weight gain If you are feeding a regular, healthy diet to your pet that is appropriate to their breed, activity level, and size and suddenly your pet has an unexpected weight loss or gain, it is imperative that you take your pet for an exam with your veterinarian.  There are many causes for this ranging from thyroid disorders to diabetes, and many others. Your vet will let you know what diet and/or meds your pet may need in order to maintain their weight and health.
Increases in water drinking or urination or accidents in the house If you notice your pet drinking more water than is normal for them, or suddenly having accidents in the house with a house-trained dog, this can signal a lot of potential problems. For cats that are suddenly urinating outside of their litter box, this could be a symptom of a urinary tract infection, or other problem.  Excessive water intake and urination could be a sign of diabetes, kidney disease or other problem in your pet.  Please have your pet evaluated by your veterinarian, who will provide treatment. 
Weakness or collapse  In hot weather, heat stroke is a definite possibility. Pets can get dehydrated quickly, so give them plenty of water if it is hot outdoors.  And keep them in a shady place out of the sun and be careful not to over-exercise them in the heat.  Keep them indoors when it is extremely hot.  Be especially careful with brachycephalic dogs (dogs with short noses) such as pugs, boxers, or any dog with a short snout, etc.) as they cannot breathe as easily as other dogs. If your dog should show signs of weakness or collapse, contact your veterinarian immediately.
Red or painful eyes and/or loss of vision Examine your dog and cat eyes and lids for signs of redness, discharge, cloudiness or change in eye color.  Be sure to protect your dog's eyes from shampoo during bathing and please drive with your dog's head inside of the vehicle, as debris or insects, as well as the wind drying out their eyes, can cause injury. If you notice your pet bumping into things, have your veterinarian do an exam.  They may have cataracts or other eye problems affecting their vision.
Tumors or lumps  You may be snuggled up with your canine buddy, and all of a sudden, you notice a lump. Before you freak out that it may be cancer, realize that most lumps are fatty tumors, and are more common in older pets.  Often these are benign, meaning not cancerous.  Fewer than half of lumps and bumps you find on a dog are malignant, or cancerous.  Still, it is best to let your vet evaluate the lump to determine if it is nothing to worry about or something that needs to be further evaluated.
*Dr. Dwight Sinner graduated from the Washington State University College of Veterinary Medicine in Pullman, WA in 1982.  He has owned Siskiyou Veterinary Hospital since 1984.  He has special interests in dog and cat surgery, dental procedures, and knee stabilization procedures.  Siskiyou Veterinary Hospital is open Monday-Friday, 8:00 AM – 5:30 PM, and Saturdays, 8:00 AM – Noon and 1:00 PM – 4:00 PM.  After hour emergencies are referred to the Southern Oregon Veterinary Specialty Center at (541) 282-7711.  In his spare time, he enjoys time with his family, bicycling, hiking, and volunteering at his church.
DISCLAIMER: Of course, this list cannot explain every symptom that could indicate an emergent situation, so if in doubt, ALWAYS call your vet if you have concerns. 
At Kelly's Pet Sitting in Medford, Oregon we have every client fill out a Veterinary Authorization listing the name and contact information for their vet, as well as names and descriptions of their pets.  All of our pet sitters are experienced in what symptoms to look for in your pets while in our care and to contact you and/or your veterinarian for advice and/or treatment.  We also have the number of the Emergency Vet in Medford should your veterinarian not be able to see your pet after hours
Southern Oregon Veterinary Specialty Center 541-282-7711.  Pet Poison Number (1-888-426-4435 or 1-800-548-2423.  Sources: pet.webmd.com, dogtime.com
/