Loving In-Home Care For Your Pets
| | |
| --- | --- |
| Posted on 9 September, 2014 at 3:17 | |
SENIOR PET CARE TIPS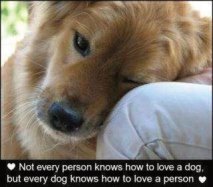 Taking care of a senior pet can be difficult, but there are many things you can do to make the process a manageable one. Below are a few preventative tips to help manage the aging process.
Good nutrition is critical to good health at all ages, so be sure your pet is on a proper diet. Check with your veterinarian for a healthy meal program that suits your pet's needs.
Other steps a pet owner can take to delay the onset of aging in their pets include:teeth cleaning to prevent gum disease; grooming to keep the skin and coat healthy and to be aware of any problems such as dry skin, thin or brittle coat, thin coat, body odor, or sore spots; and checking the ears for odor or gunk produced by infecting organisms.
The first sign of aging is a general decrease in activity level, including lethargy, a tendency to sleep longer, a waning of enthusiasm for long walks and fun activities such as catch. These symptoms could also be indicative of an illness and may warrant a trip to the veterinarian.
Hearing loss is a common consequence of aging, as is some deterioration of sight.
As aging advances, heart, liver, and kidneys lose their efficiency, and the immune system is less able to fight off attacks by bacteria and viruses. Bladder control may be affected, and muscles decrease in size and function.
Tips to keep your pet comfortable
Check your pet for fleas and ticks. Fleas can carry tapeworms and cause allergies; ticks can carry Rocky Mountain Spotted Fever and Lyme Disease. Older pets are more prone to these diseases since they have a decreased ability to fight off parasites.
Reduce calorie intake, if necessary, to prevent your pet from becoming overweight. Ask your veterinarian about a special diet if your pet needs to lose weight.
Use a baby gate to keep your pet away from the stairs or carpeted areas to avoid bathroom accidents and/or injury.
Most importantly, be aware of your pet's increased special requirements as an aging animal. Your pet may not remember to go to the bathroom outside or to eat, so you may need to remind them. And above all, be patient. With these simple tips, your pet may live years longer and better enjoy his/her time with the family.
Kelly's Pet Sitting has experienced pet sitters that know how to care for senior pets and what to look for if your pet has any changes in behavior or health that require attention.
Call us today for all of your pet sitting needs: 541-601-7461 or fill out the Request for Service Form on our website: kellyspetsitting.net. 
Categories: dog sitter, dog walker, dog walking Medford, OR, Medford Pet Sitter, pet sitter, pet sitter Medford, OR
/